Acura released photos of its newest NSX GT3 racer out at Michigan's Gingerman Raceway in all its naked carbon glory. That's the best kind of glory—let's be honest. Please, come drool with us.
The NSX GT3 is expected to enter into competition in 2017, with Pirelli World Challenge team Realtime Racing often mentioned in the same breath. The car, which is produced alongside the road-going NSX in Ohio at Acura's Performance Manufacturing Center, is due to be homologated and approved for competition in the GT3 class by the FIA this fall, per Acura's latest release.
The car itself has several clever custom body tweaks besides enough carbon fiber to drive your average Honda fanboy insane, including an underbody diffuser and large deck wing spoiler. Enlarged hood vents keep the car's 3.5-liter twin-turbo DOHC V6 happy and cool. The GT3 racer's 75-degree twin-turbo V6 shares many components with its road car counterpart, too—including its dry sump system.

That V6 is hooked up to a six-speed sequential racing transmission that powers the only rear wheels for maximum post-race donut potential.

G/O Media may get a commission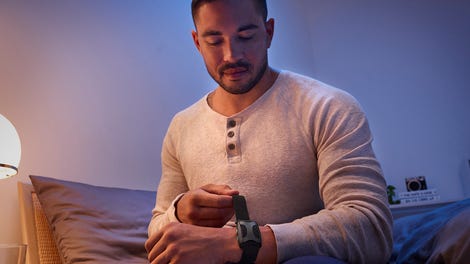 But man, this this is pretty. I don't think there's anything I love more on a car than light hitting the gentle waves and varied textures of exposed carbon-fiber weave. More photos like this, please. Liveries are nice and all, but look at it.

Photos credit: Acura
[H/T Hooniverse!]