Did you know that the first time we ever saw the Porsche 918 Spyder was way back at the Geneva Motor Show in March 2010? It's really been around that long. You can be forgiven for not being surprised by its production debut today in Frankfurt, but 887 horses could make you feel better.
Yes, this is it for Porsche's new hybrid halo car. After more than three years of development mules and prototypes in various racing liveries, it's finally ready for prime time.
This Frankfurt Motor Show is kind of a special one for Porsche. Fifty years ago, they debuted the 911 here. It's kind of fitting that they bring us the very latest and possibly greatest Porsche yet at the same show.
G/O Media may get a commission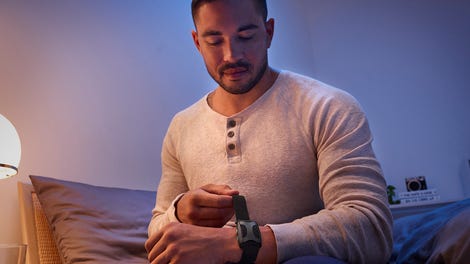 While the design isn't a surprise, we now have some official specs. The 4.6-liter V8 develops 608 horsepower, and when its powers are combined with those of three electric motors, it gets a whopping 887 total horsepower. It is the most powerful naturally-aspirated Porsche ever.
Developed alongside Porsche's new Le Mans LMP1 car, they claim the 918 can achieve a simply insane 85 to 94 miles per gallon. Even on the European cycle I'm extremely skeptical of those numbers, but we'll see how it holds out in the real world when this car is driven the way it was meant to be driven.
The 918 is fast, though. No question about that. Porsche says it can go from zero to 62 in 2.8 seconds. It will hit 62 mph in under seven seconds in purely electric mode, and with both gas and electric power it will hit 186 mph in 22 seconds. It is also now the fastest production car to ever lap the Nürburgring.
Power for the electric motors is stored in a 7 kw/h lithium-ion battery that can be fully charged in four hours on a German 230-volt outlet. In total, it weighs about 3,600 pounds.
All in all it sounds like the 918 Spyder is as thoroughly modern as a hypercar can get. I can't wait to see how it stacks up against the McLaren P1 and LaFerrari. My guess is it was worth the long wait.