It might be a bit silly to criticize an insanely expensive Bentley coupe. After all, those aren't exactly "rational purchases." In an effort to keep relevant the what looks like the same car from 2003, Bentley decided to add more power, which is great! And then they ruined it with a stupid rear wing.

This is the new Bentley Continental Supersports. It is the fastest and most powerful luxury four-seater on the planet, or at least, so says Bentley. I guess that is a title that means something to someone.
The new car has 700 horsepower and 750 lb-ft of torque from the same 6.0-liter W12 engine they have been using forever. Naturally, Bentley added some better turbos and fiddled with the motor's internals to achieve all that power.

Thanks to some carbon ceramic brakes, 21-inch lightweight forged alloy wheels, and an optional titanium exhaust the Super Sports is now the lightest model in the Continental GT lineup at a svelte 5,026lbs.

G/O Media may get a commission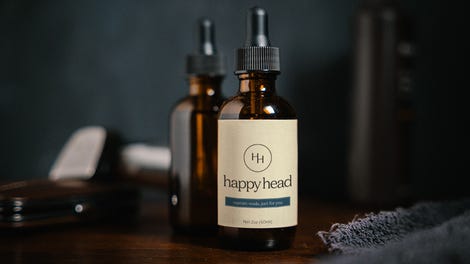 Because no sports car is complete without more carbon fiber, Bentley added an optional (thank goodness) package for carbon fiber side sills, front splitter, and a rear wing that looks way out of place on a luxury GT car.
On the inside, instead of the subdued and classy interior found in the rest of the line, the Super Sport boasts red accents everywhere, like on the seats, on the floor, and on the roof. You'll also find even more carbon fiber and Alcantara seating surfaces.
The Bentley Continental Super Sports if for the luxury sports car buyer who wants all the garishness of a track day special, but the dated styling of a Continental GT.
Now, would I kick one out of my garage? That's a different story.