Back in August, the Qiantu Motors K50 electric coupe went on sale in China, and now the automaker has made a deal with U.S. manufacturer Mullen Technologies Inc. to assemble and sell the K50 stateside. It would seem China's diverse saturation of electric vehicles is finally working its way over to us.
The Qiantu K50 gets a claimed 402 horsepower from a 78 kWh battery back powering two motors, with a range of about 236 miles on a charge. When the first concept debuted back in 2015, it was called the Event! Now it's sadly just K50.
Perhaps its main target is the BMW i8, which the K50 design seems to borrow a lot of inspiration from, and it's pure EV drivetrain is probably what the i8 should have by now.
Qiantu Motors and Mullen Technologies have signed a preliminary agreement for the latter to receive and assemble the cars in Southern California to be compatible with U.S. safety standards, according to Automotive News. Qiantu's Chinese plant can produce up to 50,000 cars a year.
The companies claim the K50 will go on sale in the U.S. in 2020 at an unexpectedly affordable cost, and will utilize the CarHub digital car sales platform that Mullen Technologies also owns.
G/O Media may get a commission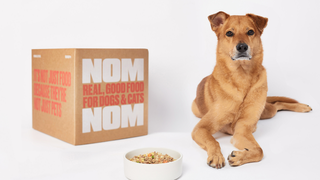 It all seems cool, and I wonder if this will open the door to more smaller U.S. companies trying to bring over more interesting or successful EVs. Maybe they'll wait to see how the K50 works out.