When we saw pictures of the 2020 Chevrolet Silverado HD, we figured you would all Gaze Upon it and Weep. It's that hideous. So when a reader sent in some spy shots of what is almost certainly the 2020 GMC Sierra HD, it got me to thinking: Will it be any prettier? Let's have a look.

The face above makes it hard to see the lights, but the grille looks like a scaled-up version of the regular GMC Sierra's. The image above, taken yesterday by a reader named Dave in Silver Spring, MD, makes it difficult to imagine exactly how the face will look, but Carscoops has some great spy shots that give a bit more insight. It looks okay.
The dips in the bottom outboard bits of the grille might look a bit strange, and so might that little piece between the grille and the headlights, but we'll just have to see when the wraps get torn off this thing next year. Who knows if the face behind this camo is the final design, anyway.
Carscoops says the camouflage treatment in the back is different than that of the Silverado HD, implying that this heavy duty version of the Sierra may get the six-way "Multipro" tailgate that its little sibling gets.

G/O Media may get a commission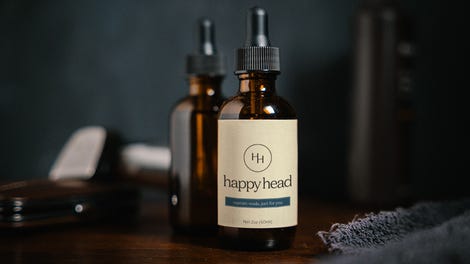 The rear end of the Silverado HD looked okay, and I don't expect the Sierra's tail end to look much wilder.
On the side, you'll see wheel openings that are a little more angular than those on the Silverado HD, though the integrated side step on the box looks the same, and it's probably safe to say that a number of body panels will be shared between the two trucks.

You may be happy to hear that those wacky mirrors that we poked fun at on the Silverado HD appear to have carried to this GMC Sierra.

Yes, these wacky mirrors:

I'm not sure when we'll see this truck in the flesh, but here's to hoping it looks a little less eager to kill than the Silverado HD. Based on what I can gather from these spy shots, I think that's likely.
h/t: Dave!