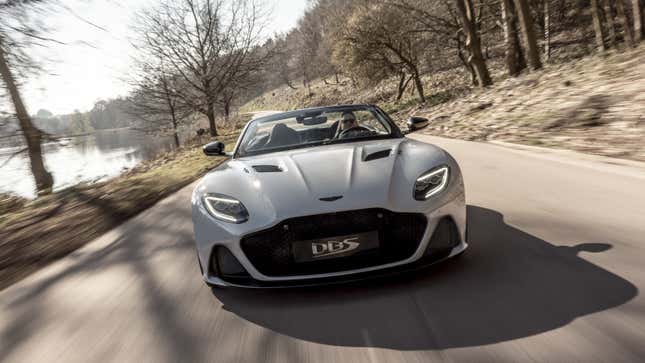 It is fine that I will never come close to owning the 2020 Aston Martin DBS Superleggera Volante. It is fine that it is a car that I probably will never get to take it home to show my parents. I'm just happy that it exists at all—and that I get to look at it. You ever look at something so pretty it physically hurts you?
Listen To The Lexus RC F Sing Through The California Mountains
We've already seen the hardtop version, but now there's also the convertible Volante to drool over. With the same thuderclap 5.2-liter, all-Aston twin-turbo V12 beneath the hood, the convertible makes a manufacturer-claimed 715 brake horsepower and 900 Nm of torque (664 lb-ft), according to a press release. All that will shoot the DBS Superleggera Volante from zero to 62 mph in a mere supposed 3.6 seconds.
I agree that the front end looks like a gaping mouth, but it's a good kind of gape. Still aggressive, not dopey. But I think my favorite design element here is the "curlicue" behind the front wheels. This channels air along the car's sides and it just looks damn cool.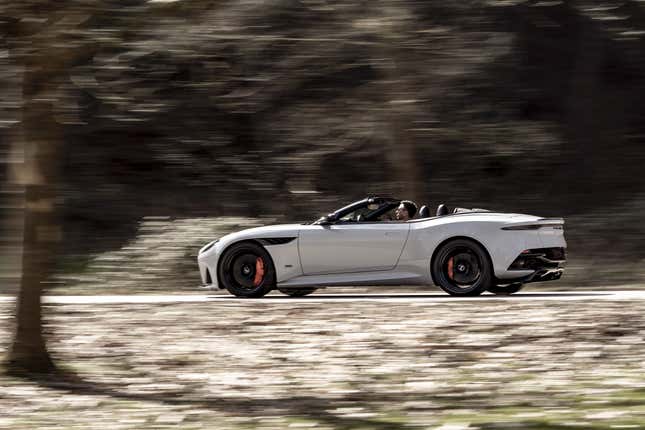 The same eight-speed ZF transmission mitigates all of the power and is located at the car's rear. Aston says that the Volante has a "quiet start" mode, but it's probably not that much quieter than God himself knocking on your door.
The roof is electronically controlled and takes an alleged 14 seconds to open and 16 seconds to close. You can do this from the inside of the car or from the outside using the key. That roof comes in eight colors, though only black should be offered. Everything else either makes you look like you are driving a boat or are old.
Deliveries will start in the third quarter of 2019 and carry a price tag of $329,100.