As with anything, if you're going to drive a crossover, it may as well be something fun. But it feels like there's a real dearth of truly fun and powerful crossover options until you start branching into the expensive luxury stuff. Meet the 2019 Volkswagen T-Roc R, the 296 horsepower compact crossover that's here to fix that. If you need a small people-hauler, you could do a lot worse than this.
If you're not familiar with the T-Roc—and if you're American you might not be, as it's not sold here—it's been around a couple years as VW's current smallest crossover, slotted below the now-bigger Tiguan and competing with the Toyota C-HR , the now-dead Nissan Juke and a few others.
Why it's not sold in the U.S. is beyond me, as I think it'd actually do well here given the current crossover boom, much more so than weirdos like the Amarok and European Passat wagon.
What I'm really down for is the new T-Roc R, unveiled today ahead of the Geneva Motor Show. As the R name implies, it's powered by a 2.0-liter TSI engine putting out 296 HP and 295 lb-ft of torque and running standard all-wheel drive.
It's basically a bigger, taller Golf R for the whole family. Considering how much I like the Golf R, as does everyone, this seems a great addition to the VW lineup.
G/O Media may get a commission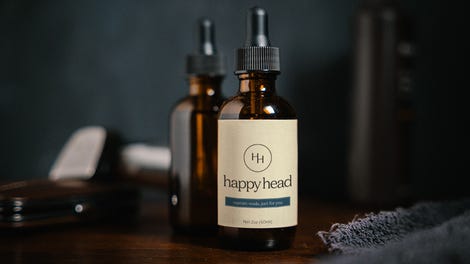 The automaker says it'll do zero to 62 mph in a brisk 4.9 seconds, backed up with the Golf R's brakes and the very good seven-speed DSG. No mention of a manual gearbox, though other T-Rocs have that option.
There's other "sporty" tweaks too, like a roof spoiler, abundant R badges, some sexy color options like the blue you see here and yellow and orange, optional 19-inch alloy wheels and a unique grille.
No word on pricing yet and the last time we talked to VW, its people said there are no plans to bring the T-Roc stateside, so don't count on it. Maybe we'll get a version of it someday if it's successful elsewhere. The R sounds pretty fun.