Long the preferred choice of Russian gangsters, hip-hop moguls and off-roading one-percenters, the Mercedes G-Class SUV has been an icon since it launched in the 1970s. Despite its undeniably cool looks, it still largely drove like a 1970s car thanks to modest upgrades over the decades. No more. The G-Class is basically all-new for 2019, and now we have official pics ahead of the Detroit Auto Show.
Early shots are coming to us from European website Autobahn and other sources. The good news: it's still a G-Class. Mercedes didn't mess with the looks or turn into a soft-roader fit only for mall parking lots. It's still unapologetically boxy. They didn't ruin the icon.
The other good news: while the looks stay intact, from what we understand everything else on the G-Class has been made better and more modern. It uses some structural elements from its predecessor but enough changes have been made that it's being considered an all-new vehicle.
Mercedes says the new SUV boasts improvements like a new independent suspension with double-wishbone front axle, a new nine-speed automatic gearbox, a new transfer case and a bunch of other tweaks to make it a more effective off-road vehicle. The car is also wider than before and with a 34 percent stiffer frame.
G/O Media may get a commission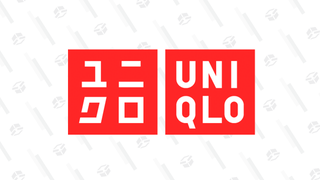 Year-round basics
Uniqlo Summer Sale
Then, of course, there's the fact that it looks far nicer on the inside now, and more in-line with the rest of the modern Benz lineup while keeping some off-roading character.
I feel like between this, the new Jeep Wrangler and the new Land Rover Defender said to be on the way this year, those of us who enjoy old-school wheeling have some things to look forward to.
We'll see more of the new G-Wagen at the Detroit Auto Show in two weeks.