I just returned from a Ford event in which I got to take a ride in a 2019 Ford Ranger on a heavily-groomed "off-road course." And while I can't draw any huge conclusions, I can say this: I'm beyond excited to test this thing off-road against its mid-size truck rivals like the Tacoma, Colorado and Frontier. Because on paper, it looks like it could put up a good fight.

Yesterday, Ford celebrated the start of production of the American-made Ford Ranger by inviting plant workers and media outlets to the Michigan Assembly Plant in Wayne, Michigan—where the Ford Focus and C-Max used to be built.

But Ford is done with the cars, and is all-in on trucks, so The Blue Oval brand figured it'd show off its upcoming mid-sizer on some dirt piles in a parking lot. Here's a look at the course:
Watching this thing "off-road," and riding in the passenger's seat brought back memories of the Tacoma that I reviewed back in 2015. And if you look at the specs, it's easy to understand why. Both are body-on-frame trucks with a solid leaf-sprung rear axle and an independent front suspension.
Both have low-range transfer cases, a locking rear diff, roughly 30.5-inch tires, some sort of off-road cruise control, and underbody skid plates.
G/O Media may get a commission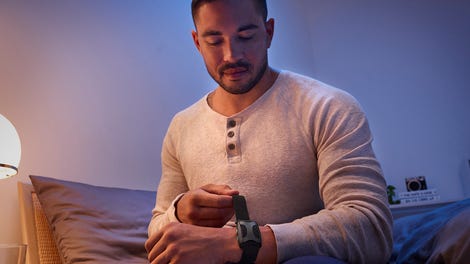 Speaking of underbody skid plates, I crawled under the Ranger to give those a few knocks. The prominent silver skid at the front—just aft of the prominent front recovery points—felt pretty solid:
Just behind the front skid is another one protecting the Dana front axle assembly:
There's also a skid plate protecting the lowest-hanging part of the transfer case:
And there's a ribbed fuel tank skid-plate (all the skid plates were ribbed on this truck):
Though it did appear that the rightmost part of the cast aluminum transfer case and the front diff might not be completely protected against rocks on hard-core trails, overall there looked like some pretty solid coverage down there.
I noticed that the rear axle shock mounts hang a bit low and inboard of the leaf springs in a vulnerable position. The Colorado ZR2 also shares a similar design, though the Tacoma's shocks are outboard and out of the way.

Articulation looked okay. It didn't look like it quite flexed as much as the Taco (see photo below), but it's hard to be entirely sure based on pictures, especially of different obstacles.
The new Ranger 4x4 SuperCrew has a 28.7 degree approach angle, a 25.4 degree departure angle, and a 21.5 degree breakover angle. The approach angle is markedly lower than the Toyota Tacoma TRD Pro's 35 degrees, and the breakover angle is also significantly less than the TRD Pro's 26 degrees, though the departure angle is favorable to the Taco's 23.9 degree rear overhang.
The Chevrolet Colorado ZR2 has a 30 degree approach angle, a 23.5 degree departure angle, and a 23.5 degree breakover angle—those are all almost in line with the Ranger's numbers, with the Ranger having the departure angle advantage, but a slight disadvantage when it comes to cresting hills and getting those front tires on the uphill slope.
The Nissan Frontier's 32.6 degree approach angle is near the top of the pack, its 23.3 degree departure angle is close to that of the ZR2, and 20.5 degree breakover angle is near the bottom. It does have good ground clearance at 8.9 inches, which is the same as that of the ZR2 and Ranger, though the Taco's got a half an inch more height off the ground.
It's worth mentioning that minimum ground clearance isn't the most important thing when going off-road; what matters is where the clearance is—so we'll have to test the trucks to get a good idea of how they compare in terms of practical clearance.

As far as gearing goes, the Ranger's 10-speed automatic offers a 4.696 first gear ratio, the low-range gear in the transfer case is a 2.717 gear set, and the diffs are 3.73s, yielding a crawl ratio of 47.6. That gearing will be multiplying the 2.3-liter turbo inline-four's torque, which is rated at 310 lb-ft.
Those are good numbers compared with the competition. The six-speed automatic Tacoma, for example, has a lower 36.1:1 crawl ratio and is rated at only 265 lb-ft. The five-speed automatic Nissan Frontier's crawl ratio is 33:86:1, and its engine makes 281 lb-ft. The gas V6 Colorado ZR2 has a crawl ratio of 41.39, while the diesel's gearing is 36.42 (both according to Autoblog, since I couldn't find the numbers on Chevy's site). The gas engine makes 275 lb-ft, while the diesel makes a whopping 369.
So it looks like, as far as torque and gearing, the Ranger is in a good spot compared to the rest of the pack, though how noticeable the deltas are while actually traversing steep obstacles is something we'll just have to find out when we get out onto some rocks.
So basically, with the introduction of the new Ranger early next year, we're going to have a bunch of trucks that offer rear lockers in their solid rear axles (the ZR2 has a major advantage with its front locker), sit on ~31-inch tires, have roughly nine inches of ground clearance or more, offer roughly 29 degree or better approach angles and 23 degree or better departure angles, have underbody skid plates, and offer decent torque and gearing.
Pickup trucks don't tend to be as well-suited for hard-core off-roading as SUVs thanks to those long beds, but I must admit: I'm excited for this mid-size truck off-road slugfest to begin. And with Jeep reportedly working on a little something of its own, this segment might become the most exciting one in the off-road world. It arguably already is.