The current Suzuki Jimny is as close to a modern day World War II Jeep as exists on this earth, which is to say: it's an off-road god. And if that's not enough to have you lusting over the Japanese 4x4 masterpiece, just look at Indian Autos Blog's renderings of the 2018 model. It's perfection.
You know what makes the hot-selling Jeep Wrangler so legendary? It sticks to its roots. It's got two solid axles for maximum articulation and durability, a tough ladder frame, and boxy styling that harkens back to days of yore. Its biggest weakness—at least from an off-road standpoint—is its girth. Even in two-door guise, the Wrangler is a fat-ass, much heavier and much wider than its predecessors.
What Japanese brand Suzuki has always done well with its Jimny line is maintain a small size (not surprising, since the Jimny started off in Japan's Kei class of cars), which helps immensely when trying to slither through trees or between boulders. And like the Wrangler, the Jimny has traditionally come with two live axles, classic styling, and a true frame.
That bit about "classic styling" doesn't appear to be changing for 2018, as the renderings of the 2018 Suzuki Jimny—which are based on the spy shots that Motor 1 showed in August—show a chiseled, upright profile with big fender flares and tons of ground clearance. It's downright handsome.
G/O Media may get a commission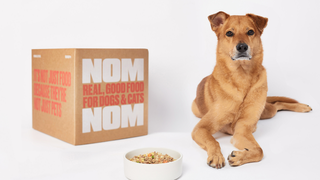 What also doesn't appear to be changing is the suspension and frame. Motor 1's spy shots appear to show a dual live-axle setup, and the website says the little 4x4 will likely maintain its ladder frame.
Under the hood, Motor 1 thinks the new Jimny could get a 1.0-liter Boosterjet (a direct-injected turbo engine that makes 109 horsepower and 125 lb-ft of torque in current models) or a 1.2-liter Dualjet (a dual-injected engine that cranks out 89 horsepower and 88 lb-ft of torque).
No, these aren't big numbers—especially not compared to the aforementioned Wrangler—but the current Jimny weighs about as much as my 1948 Willys CJ-2A. Plus, it's expected to get Suzuki's AllGrip Pro four-wheel drive system (which is electronically actuated, and comes with a low-range gear).
In about three weeks, we'll see at the Tokyo Motor Show if the 2018 Jimny (which isn't likely to be sold here in the U.S. since Suzuki is dead here) ends up being the handsome, boxy, body-on-frame, solid-axled, lightweight SUV that we all hope it will be. In all likelihood, it will, in which case, I'll have to consider moving.