If you want to know why truck enthusiasts love diesels, look no further than the newly-released specs for the 2018 Ford F-150 Power Stroke diesel: 440 lb-ft of torque, an 11,400 pound towing capacity, a 2,020 pound payload rating, and an estimated 30 MPG on the highway. Those are fantastic numbers.
Pickup trucks aren't supposed to get great fuel economy. They're big, heavy, usually boxy, and ride high off the ground on big tires. But the industry has seen major strides in aerodynamics and powertrain efficiency lately, and now—this spring—Ford is planning to release a 250 horsepower, 440 lb-ft F-150 diesel that the company estimates will score 30 MPG on the highway. It's the first time the F-150 has ever had a diesel engine.

By comparison, the Ram 1500 EcoDiesel—which, it's worth mentioning, has recently been going through some EPA emissions issues, and doesn't appear on the EPA's website as a 2018 model—makes 240 horsepower, 420 lb-ft of torque, and scores 27 MPG in two-wheel drive guise. It also has an approximately 2,000 pound lower towing capacity, and a nearly 400 pound lower payload rating.
G/O Media may get a commission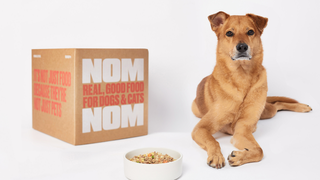 Ford's 3.0-liter engine features a variable geometry turbocharger that not only reduces turbo lag, but—perhaps more importantly—helps the motor generate peak torque at only 1,750 rpm. Ford says in its press release that the 3.0-liter Power Stroke's block is made of the same "compacted-graphite iron block" as the 2.7-liter EcoBoost, and—like that engine—the crank is made of forged steel.
The press release mentions that the engine has been designed to be smooth, quiet and clean thanks to a "high-pressure 29,000 pounds per square inch injection calibration." On top of that, there are two fuel filters for "improved break-in," a two-stage oil pump for reduced pumping losses, and a mechanical fan for maximum cooling capability (many competitors have gone to electric fans).
As for how Ford managed to squeeze 30 MPG (estimated) out of a big truck, part of that has to do with engine efficiency, part of it has to do with the 10-speed automatic that that keeps the engine at its most efficient operating points, and part of it has to do with little enablers like standard Auto Stop-Start.
But there's another factor in the fuel economy equation besides powertrain system efficiency: vehicle demand energy. This represents the amount of energy needed to propel a vehicle down the road, and on that front, the F-150 has a relatively low curb weight (thanks to its aluminum body), and—crucially—it features key aerodynamic enablers like dual radiator grille shutters.
According to Automotive News, the engine will cost $2,400 to $4,000 more than other F-150 motor options. Thirty MPG and 440 lb-ft of torque: this sounds like a truck enthusiast's dream.