If you like your bombshells small and gentle, then boy are you in luck, because Ford has just announced some changes to the 2018 F-150 that are so understated and mild, they'll blow your goddamn mind, in a subtle way. These improvements come to fuel economy across most of the available engine lineup, and a decent increase in towing capacity for the 3.5-liter Ecoboost V6.
Let's start with the fuel economy gains first. Most of the possible engines/drivetrain combos get a 1 or two MPG bump from last year:
2WD 2.7-liter V6 EcoBoost (+ 1 MPG city, +1 highway, +1 combined) 20 MPG city/ 26 highway/ 22 combined
4WD 2.7-liter V6 EcoBoost (+ 1 MPG city) 19 MPG city/ 24 highway/ 21 combined
2WD 3.3-liter V6 ( + 1 MPG city and highway, +2 combined) 19 MPG city/ 25 highway/ 22 combined

G/O Media may get a commission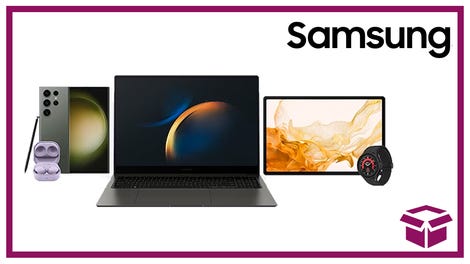 24 hour deals
Discover Samsung - Daily Deal
4WD 3.3-liter V6 (+ 1 MPG city and highway) 18 MPG city/ 23 highway/ 20 combined
2WD 5.0-liter V8 (+ 2 MPG city, +1 highway, +1 combined) 17 MPG city/ 23 highway/ 19 combined
4WD 5.0-liter V8 (+ 1 MPG city, +1 highway, +1 combined) 16 MPG city/ 22 highway/ 18 combined
So, yeah, a little better. Power is also up a bit, with the 5-liter V8 getting 10 extra horsies to hit 395 horsepower, and 13 extra twist-demons to take torque up to 400 lb-ft . The 3.3-liter V6 goes up by 8 hp and 12 lb-ft (for 290 hp/265 lb-ft) and the 2.7 EcoBoost V6 gets no more horsepower, but torque increases by a significant 25 lb-ft (for a total of 325 hp/ 400 lb-ft (285 Nrp)).
Whew. Okay. Now, the last big numbers-gain is in towing. Here's what Ford's PR says (emphasis mine):
For best-in-class towing, the second-generation 3.5-liter EcoBoost V6 delivers 13,200 pounds of towing capacity, thanks to its 470 lb.-ft. of torque that beats all diesel- and gasoline-powered competitors, including V8 engines with nearly twice its displacement. With dual port and direct-injection technology, the 375-horsepower twin-turbo engine provides ideal low-end and peak engine performance for hauling heavy payloads and towing heavy trailers.
That's a pretty significant jump of about 1,000 lbs more since the 2017 model. That's non-trivial. Just for reference 13,200 lbs of towing is just enough to be able to tow a fully-grown African Bush Elephant.
Ford's now offering some new driver's aids for the F-150 as well:
New segment-first enhanced adaptive cruise control with stop-and-go functionality is available to allow drivers to set a cruising speed. The system then uses radar and camera technology to monitor traffic ahead to maintain a set distance between vehicles – even following a vehicle down to a complete stop
New segment-first Pre-Collision Assist with Pedestrian Detection is available to help drivers avoid or mitigate collisions with other vehicles and pedestrians
Styling-wise, it looks like the F-150 has gotten a minor facelift in the grille-area, with a new grille design that sort of resembles a giant CD or perhaps LaserDisc slot. I'm guessing there will be some announcement soon of new 3-foot-diameter discs available to upgrade the infotainment system options. Maybe it'll be an Encarta encyclopedia.