The 2018 Audi RS6 Performance will be the last iteration of the company's third-generation "C7" look for the hugely powerful people hauler, and it's a glorious sendoff. The 597 horsepower station wagon screams.
(Full Disclosure: I asked the folks at Audi if I could have a spin in its shiny RS6 and I was indulged. The car was dropped at my place for a few days and even came filled with delicious petrol.)

The German Big Three all have fast takes on big cars. Mercedes' AMG has hoonery, BMW's M cars lean precise and sharp, and Audi's RS shine at eating miles and miles of Autobahn at unbelievably brisk speed. The final evolution of the current RS6 bodystyle, the Performance, gets you a whole lot of that.
What is it?
G/O Media may get a commission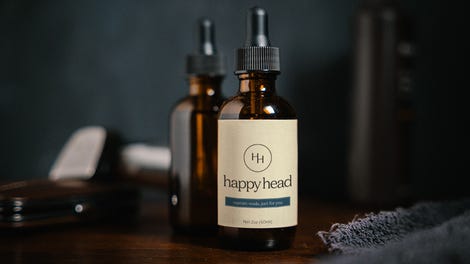 Audi's "RS" lineage started with a wagon, the RS2, in the '90s. It was a tie-in with Porsche and it was rapid. So much so that it could out-accelerate a McLaren F1 to 30 mph. After that Audi figured its thing would be making its long-roof cars go very, very fast. The first RS4 followed, then the first RS6, and so on. Today you can get an RS iteration of most Audis, sure, but it's the big Labrador carriers that are truest to the original concept.

The first two generations of RS6 offered silly power, the second gen got a twin-turbo V10, but they weren't that good to drive. They had harsh rides, with terrible steering and made you feel like you were driving a one trick (several hundred horsepower) pony. Thankfully, this third gen gets the silly power but handles much, much better than its forebears.

Specs That Matter
You want power? You got power. The 4.0-liter twin-turbo V8 kicks out a claimed 597 horsepower and 553 lb-ft of torque. Audi says a 0-62 mph sprint can be dispatched in 3.7 seconds and with the right options boxes ticked you'll be able to hit 189 mph. The power goes to all four wheels via an 8-speed torque converter 'box.

Audi also advertises that the RS6 can get 18 mpg in town and an amazing 32 on the highway. You won't in the real world. A mix of town, highway, and country lanes saw high teens to low 20s.
Because it's an Avant (Audiese for wagon) you also get all the space you'll reasonably need. The trunk holds nearly 20 cubic feet of stuff with the seats up, and more than 60 with them folded down.
What's Great
Only petrolheads know what you're driving. The vast majority of people think you're in a regular old station wagon. Yes, the RS6 has an aggressive stance, a wild bodykit and two huge oval pipes at the back, but most will just blank it. It's a stealth car through and through.

I had the car for a few days and on my last night with it I decided to go get lost in and around London. While I was sat in traffic another Audi pulled up alongside, motioned for me to wind the window down and asked whether it was an RS6 and if it was the Performance version. They got very excited when I nodded for both. Then they asked for the next great thing: they asked to hear it.
It makes a delightfully dirty noise. Of course, you can set it to be quiet. But if you've a drop of oil in your soul you'll want to hear it burble. At low revs it's bassy, sounds kinda slow, and fills the cabin with a rumble, but give it a boot of gas and it gets loud, proud, and hilarious. If you lift off at 4-5,000 RPM it'll crackle and bang, bouncing sound off surrounding buildings and scaring dogs and small children (well, one kid jumped when I did it). The noise is also the reason your fuel economy won't be close to Audi's figures – you'll keep it set to manual mode in a low gear and rumble everywhere you go.
As it's a family car, albeit a very powerful one, the interior has been well thought out. There are places to put all your daily sundries like phones and keys. The door bins are massive, too. Sitting in the cabin is typically German affair – there's leather everywhere, carbon trim, and some pretty slick design. You don't feel shortchanged. You feel pretty special.
What's Weak
This RS6 is an old car, so its infotainment system isn't the most advanced out there. It still does everything you need it to, but the new BMW 5 Series' updated iDrive makes Audi's software look pretty retro.

Otherwise, there's not a whole lot for a car enthusiast to complain about here.
Casual Driving
If driving through city streets and suburbs without raising anyone's eyebrows or interest is your thing then you'll have no problem with the RS6's comfort setting. The steering isn't too heavy, the gearbox shifts so smoothly you wouldn't notice it, and you'll not be bothered by too much of its noise. In fact, I wondered whether something was a bit off with the car as I toddled around town–I couldn't hear much of the outside world at all, then I remembered it's double glazed and full of sound deadening stuff. It's a family car after all, and Audi's tuned it to be good at being one.

Its ride over rough roads can be unforgiving, even with the springs at their most cosseting. However, arguing that a performance car rides a bit rough is like moving in above a pub and complaining that there's lots of noise on a Friday night.
My main takeaway is that it can be a pretty pain free, average experience if you want it to be.
There's a way to make your daily bimble more exciting though–play with the customizable individual setting. You can set the car to make noise, be aggressive, and have heavier steering, but you can keep the suspension in comfort.
The RS6 is pretty long at 194 inches and, for the UK at least, quite wide at 76 inches. This makes tight city turns and narrow lanes a bit more of an ordeal than they need to be. I found myself muttering "breathe in" then actually breathing in on more than one occasion. Decent visibility and responsive steering help hugely with that, though.
Its gearbox can be a little jarring during low speed stuff like parallel parking. You need to be gentle on the gas else you'll jerk yourself about. It can be alarming if you're not used to it, expensive if you really get it wrong and fire yourself into a wall.
Aggressive Driving
If you're looking for noise and straight-line pace you'll fall for the RS6. Hard. Once you've found yourself a decent stretch of road, a prod or two of the Drive Select button on the steering wheel will get you to Dynamic Mode, which turns everything to angry – the gearbox makes every shift known and clings to gears, the steering becomes pleasingly weighty, the suspension stiffens, and the tailpipes sing their glorious V8 song.
The 597 HP and 553 lb-ft make themselves very, very useful, and that's despite a curb weight of nearly 4,300 pounds. Stick your boot down and an almighty cacophony is accompanied by the sort of acceleration you only really find in supercars. The weight shifts backwards, the nose rises, and things get a little blurry outside. With every upshift the pipes make a pleasant 'woofle,' and it simply doesn't run out of steam. It's addictive. It really, really is.
While handling is much improved over its older siblings, the Audi RS6 is not going to slay it in the corners. For that you need to look at BMW M or AMG. It'll grip with all its might and you'll sure get around at pace, but the RS6's weight makes itself known on turn in, shifting with your inputs. This isn't a scalpel, it's a hammer. It's not there for a delicate blat along country lanes, rather for pointing at the horizon and meeting it.
The steering isn't as sharp as you'd find in its German rivals, either. Again, it's not bad by any means as you get great feedback and it's weighty enough, but it's simply not as engaging as others.
The Dynamic Package Plus nets you a speed limiter set to 189 mph, trick dynamic ride control, RS sport suspension, dynamic steering, and massive carbon ceramic brakes. Those brakes are, frankly, incredible. They can be grabby at first use but once you're used to them their stopping power feels nothing short of magnificent. With the pace the RS6 can pick up you can find yourself getting to bends pretty fast so you'll be grateful for them.
Don't get me wrong, drive it hard and you'll still have a ton of fun but it's best suited to the following: find straightish bit of road, accelerate up to speed limit, lift off, giggle at the pops and bangs, giggle, repeat 'til the tank is empty.
It's a hugely characterful car, and one that you can't help but love. And when it's compared to the RWD rivals it was released to compete with a few years back it was definitely up there. Thanks to the grip on offer, and the grunt, for soggy British roads there were few better ways to get home and with confidence. I'd not push an F10 M5 as hard in the wet, that's for sure.
Value
You get a lot of car with the RS6 Performance, but to get it you have to have a lot of cash. It starts at £88,345 (a little over $125,000), and that's before you give it all the options you need to make it the best it can be. That said, if you've got that kind of cash and like silly power the value side of things is what you make of it.
Verdict
Time has been kind to the RS6. You don't get out of it thinking it's a relic of a bygone era, nor do you think that it's lacking for pace. No, it's not as dynamically excellent as others, but it comes with all the character you could want from a car a normal person can get in and drive every single day. It won't spit you off the road when you're driving in anger, and it won't cause any drama driving around town. It's a special thing.