The 2018 Aston Martin DBS Superleggera is a beautiful GT coupe, but it just has one problem. It puts down 715 horsepower and 664 lb-ft of torque from its 5.2-liter V12, and it makes it almost impossible to keep it in a straight line.

Harry Metcalfe makes a good point in the latest episode of Harry's Garage. While the Superleggera is not exactly meant to be the sort of car you measure by the tenths of a second, the sheer amount of power it puts down left him almost wishing it split up that power to all four wheels:
As Harry reports, the engine produces so much torque for the car it has to have a different ZF 8-speed automatic transmission, which doesn't begin to apply the full amount of power until you get through first and second gear.
In sport mode, on winter tires and in cold temperatures, after a bit of driving, the traction control system still kicks in to try to manage the car when you put the power down. "It keeps you on your toes, to say the least... I'm getting to know the traction control light way too much."
Harry says the torque become too much for the tires to handle even at just half-throttle, at least in the December conditions he's driving in. But he also says he'd buy this car for regular driving, which means he expects it to be able to cope with colder conditions.
G/O Media may get a commission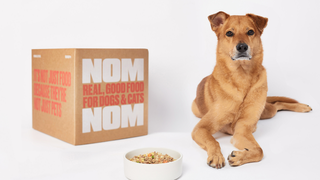 As much as I want to love to a car that has too much power for its own good, a car that you constantly have to manage the moment you try to get sporty with it, Harry's video sort of suggests there's just too much going on and the car can't quite manage everything.
That, coupled with an interior layout and quality he says is lacking compared to the Bentley Continental he drove a few weeks back, and overly sensitive brakes, bring the car a few pegs down despite how much he enjoyed the DB11 when he last drove it.
But he still like it and wants to revisit when it isn't as compromised by the cold. Perhaps he's just cleverly finding a way to spend more time with it, and who can blame him.