The Porsche problem child once known as the four door, long-in-all-the-wrong-places Panamera has been revamped, restyled, and re-engineered for the 2017 model year, but you knew that already. What you might not know is how it will rightly smash your organs into dust when you hit the go pedal in anger, because holy hell, is it fast.

Porsche, for the longest time, has made cars that are absolute stunning performers, the previous generation Panamera included. However, today marks the official unveiling of the 2017 Porsche Panamera, and the performance specs are simply mind boggling.
The 4S that will be the starter performance model, priced at just under $100k, features a relatively miniscule yet rev-happy 2.9 liter V6, with the very welcome addition of two small but potent, mid-mounted turbochargers, producing 440 horsepower and 405 ft-lbs of torque - the curve of which is pancake flat and stretches from 2000 to 4500 rpm. It also features an eight-speed version of Porsche's stellar PDK transmission, which is perhaps the best flappy paddle gearbox the world has ever seen.
G/O Media may get a commission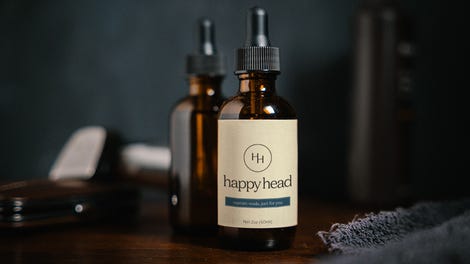 That combination of turbo whistle and combustion energy will propel the all-wheel-drive, 4123 lb. Panamera from zero to 60 miles per hour between 4.2 and 4.0 seconds, depending on if you left the Sport Chrono package box checked on your order sheet or not. That is nearly supercar quick by any measure, but it doesn't stop there.
You see, Porsche is the manufacturer that has made a name for itself in badge recognition, because unlike your uncle's Buick Regal GS, the trim spec in a Porsche actually means that significant changes were made to the car to provide a sufficiently different experience, and the Panamera doesn't stray from that plan in the slightest.
There will be a biturbo diesel model, but specs on that are currently unknown. Porsche may be somewhat busy in that department at the moment.
Porsche's top-spec Panamera is the Turbo S, and here are the figures: 4.0 liter twin-turbocharged V8. 550 horsepower, 567 ft-lbs of torque, on a flat-ass curve between 2000 and 4500. Eight-speed PDK transmission. Revised suspension that allows every component of the car to talk to every other component, for maximum grip. Direct injection. Rear steering.
This symphony of engineering and luxury culminates in the 4400 lb. Panamera Turbo achieving a published 0-60 time of 3.4 seconds, which, for those of you paying attention, is just as fast as a freaking Ferrari FF. However, as Porsche is apt to do, their numbers always tend to skew towards the conservative, and I'd be willing to bet that with launch control engaged and the benevolent gods of adhesion looking down upon you favorably, you could get the Panamera Turbo S off the line quite a bit faster than the manufacturer's published time.
The interior on the car is all-new, with three screens. There's 12.3 inch screen, with 7 inch displays on either side. Porsche claim that the car is aiming at the Mercedes E- and S-Classes, which is about as tall an order can be in the car world.
While we haven't had the chance to drive it yet, I can't imagine that the experience would be any less than fantastic. Porsche, if you're listening, you have my number. Let's do this.
For now, ogle at these pictures. It's the first time, in my humble opinion, that a four door Porsche has ever been bedroom wall material.