I've always had a love hate relationship with the Porsche 911. Long before I was old enough to start a 911, let alone drive one, I had dreams about racing them, the monster 935 slant nose turbo ones being my favorite. Years later, driving license in hand, I got a chance to take a neighbor's water-cooled 911 out for a spin, and... I hated it.

I spent my formative years learning to drive front-engined, rear wheel drive cars, and I simply couldn't get my head around the dynamics of an ass-heavy sports car. Lift-throttle oversteer was a four letter word. I've since managed to spend time behind the wheel of almost every flavor of 911 there is. Turbos, GT3 RSs-es, GT2s, and even a brief stint with K-Pax Racing's 997 GT3 Cup in Pirelli World Challenge. But even after all that seat time, the driving dynamic of a rear-engine car still never really clicked with me.
Flash forward to a recent trip to Cape Town's Killarney Race Track, where I sampled the updated 991.2 GTS—a 911 variant I've always considered little more than a parts bin special.
Boy, was I wrong. And I've never been happier to have been proven wrong.
G/O Media may get a commission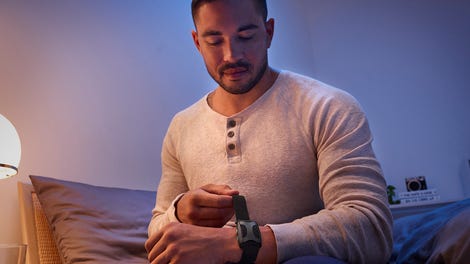 (Full Disclosure: Porsche needed me to drive the new 911 GTS so badly that they flew me half way across the world to one of my favorite places on the planet and then made me drive the Panamera 4 E-Hybrid before they would allow me to come within arms length of the Porker. The things I do for you people!)  

I have my reasons for not thinking too highly of the GTS. It really only consists of bits that you can already get on other 911 variants.
This new one has the wide body of the Carrera 4/4S and is powered by the same basic 3.0-liter turbo flat six found in the Carrera, albeit with a power kit that boosts the engine by 30 horsepower and 37 lb-ft of torque thanks to a 3 mm larger turbo compressor wheel. Here it's rated at 450 horsepower and 405 lb-ft of torque.
Additionally the GTS's long line of standard items include a Porsche Active Suspension Management sports suspension (here lowered 20 mm), the Sport Chrono package of goodies, a sports exhaust, a new front bumper, sports seats, black 20-inch Turbo S wheels and embroidered headrests.
You also get a little less sound deadening for a bit of weight savings and to give your ears a good time.
That's a solid list. But my goal was to see how all of these parts added up, and that would be the key to whether the GTS was worth Porsche's six-figure asking price.

Starting Out On Track
Killarney is an interesting bit of tarmac. It's a former Formula One track that folds back on itself more than a few times over its two-mile length, with some fast kinks and even a banked corner to lead you onto the finishing straight.
Until this drive it was a track I'd never personally seen, let alone driven on, which combined with my tempestuous relationship with the handling characteristics of the 911—and the assembled throng of Porsche VIPs looking on—made for a bit of apprehension as I jumped behind the wheel of the GTS.
So it was a bit of a relief to find out that the session was going to be a lead-follow, starting with a sighting lap to get a idea of which way the track went before picking up the pace. But my relief was short lived as I realized that my pace car drivers were Matthias Hoffsuemmer and Marc Lieb.
Matthias is one of Porsche's top instructors (and owns the lap record at Phillips Island in a 918 Spyder) and has more hours behind the wheels of Porsches than Trump and Obama had Executive Orders combined.
Oh, and that other guy, Marc something or other, he told me he won some LeMons race last year. Or was it Le Mans? Something like that.
To make matters worse, the pace cars weren't the same GTS's that we were driving. Porsche put those guys in their newest 991.2 Turbo S with all-wheel drive and a lot more power. Guess they didn't want me showing anyone up. (That's the theory I'm going with, please let me have it.)
Needless to say, our sighting lap was done at a pace the most likely would have put us on pole for the V8 Touring Car Masters races that normally run at Killarney. The pace got faster from there. But the GTS? Brilliant. Just brilliant.

Running at the pace that Matthias was holding for my first laps, on a circuit, in a new car is not usually enjoyable for me. At 9/10ths from the gun it's very tough to get a read on a car and what it's doing at the limit. There are just too many things you're trying to pay attention to—brake points, track surfaces, apexes, and so much more—to get a good feel for things.
The GTS, however, is not a normal car, or even a normal 911. From the first corner, it's a car I immediately felt at home with. The normally tail-happy 911 traits have been engineered into obscurity. The balance of the car felt more mid-engined than rear, which gives the driver an impressive amount of feedback to know exactly what both ends—and all four wheels—are doing at any given moment.
Coming through Sabat, a fast-ish double apex right hand corner, I found it amazingly easy to get the GTS into a controlled slide that allowed me to rotate the car perfectly through the first apex and get back to throttle long before the second apex. As we were explicitly told by the Porsche guys not to deactivate the stability control, and I actually obeyed them, I was amazed by how much I could slide the car around without the nannies killing all my fun.

Speaking of grip and balance, Porsche made a big deal about the optional Pirelli P Zero Corsa N0s that were fitted to our track cars. The smart guys at Weissach worked hand in hand with the Italians to build a tire specifically for the GTS. Was all the fuss worth it? I'd say yes, but you don't have take my word for it, as a P Zero Corsa N0-shod GTS did a lap of the Nürburgring in 7 minutes and 22 seconds.
Let me put that in perspective. The best of the best, holy grail of the 997 generation, the GT3 RS 4.0, did the same lap in 7:26. This GTS is four seconds quicker than that. Saying this thing is just a parts-bin special is like saying an F-22 is just an airplane.
Learn To Love The Turbo
So now to tackle that 800-pound gorilla in the room: the all new 450 HP, 3.0-liter turbocharged flat-six. All 911s are 911 turbos, now. This was actually my first time driving Porsche's replacement for what used to be a naturally aspirated engine, and I was beyond curious as to how it would live up to the old motor's legendary status. So how was it?
In a word, brilliant. (It's a word I seem to be using a lot around this car.)
The new turbo motor is much easier to get performance out of than the naturally-aspirated ones of old. Where the previous motor made you rev the piss out of it and then forced you to keep it in a very narrow RPM range to make it perform, turbocharging the new motor means that you have gobs (yes, that's a technical unit of measurement) of torque that you can access at any RPM level.
Now, yes, the turbo does muffle the sound of the flat-six at full chat, but the intrinsic Porsche sound is still very much there. It's the exact same exhaust note, only imagine hearing it if you had two pillows stuffed in your ears. Not bad, just a bit muted.

The wide power band makes shifting almost irrelevant. Which isn't the worst thing in the world, as the new seven-speed manual is good, but not in the same league as the six-speed that Porsche uses on the 991 R.
Switching over to the PDK-equipped car made going quickly even more effortless, with perfect, crisp up and downshifts and the ability (in Sport+) to hold a gear to redline.
Porsche has always had some great manual gearboxes but they could, at times, be a bit notchy and recalcitrant, and the new seven-speed boxes have had a habit of guiding you into fourth when downshifting from seventh. The box in the GTS had none of those tendencies, and would still be my choice if I had to pick.

I only got a handful of laps in the GTS coupe at Killarney in both the rear-wheel and all-wheel drive versions, but I walked away fully impressed by the level of performance of this car was capable of. But now it was time to see if that stellar performance on the track transferred over to the road.
On Good Roads And In Rush Hour
Chapman's Peak is one of my favorite drives in the Cape Town area, so I was quite happy to see that it was on the route Porsche had planned for us. It's a super narrow, twisty piece of tarmac with blind corner after blind corner. The penalty for getting it just a bit wrong is a quick trip down to the cold waters of the South Atlantic. It's the type of road that will totally expose a car that is not 100 percent solid.
But the GTS is not some lesser car. It's a car that doesn't require the driver to devote all their brain cells to the task of driving. Engine, gearbox, suspension, steering all work together seamlessly and become more than a sum of their respective parts. Almost every aspect of the GTS makes you want to push harder and go faster.

Adding to the ease of driving quickly was a typically on-point Porsche cockpit. Everything was laid out so intuitively that even though I didn't have much seat time in a 991 series car, I never had to fumble around for the right button or control.
Case in point: I was on the winding road down from Chapman's Peak at a fair clip when the playlist, that had been thoughtfully programed in the cars by our German hosts, went from Tracey Chapman to German hip-hop. Now trust me when I say that German hip-hop is not something to be savored like a fine wine, but rather spat out like a moldy tuna sandwich.
So it's a credit to Porsche that I was able to one-hand it through a narrow 80 mph series of corners while using the touch screen system to scroll through the playlist to get something a bit more palatable playing for the rest of the drive home. (Don't try this at home, kids. I'm a professional.)
Throughout the day, I rotated through both the open-topped GTS variants, the fully convertible Cabriolet and the gimmicky Targa. I fully expected that removing the roofs would expose the warts in the new 991.2 platform. I was to be fully disappointed then that the Cabriolet (the first car I drove) was within a hair of being as solid as the Coupe, with almost no perceptible body flex. The Targa? It might as well have been a Coupe for all I could tell, with as much chassis stiffness as you could want in a sports car.
The outright performance capability of the GTS is what you notice immediately, but the real brilliance of this car didn't really hit me until I was heading back to the hotel at the end of the day.
The Verdict
After being at the helm of a car with the capability of lapping the Nurburgring quicker than a Maserati MC12 and then sitting in traffic for an hour, you'd think that I'd be exhausted and ready to head to the nearest chiropractor. But truth be told, I ignored our 5 p.m. deadline and drove right past the hotel and did a quick sprint up a local back road I know.
Therein lies the real appeal of the GTS. It's a supercar-slayer you can live with every day.

I used to get a chuckle out of all the flavors you could get your 911 in. Porsche makes more 911s than some companies make cars. Coupe, Targa, Cab. Carrera, Carrera 4, GTS, GT3, GT3 RS, Turbo, Turbo S and almost any combination of those your heart desired, and the GTS was kind of the red-headed step child, thrown together from the option list of other cars in order to line Porsche's collective pockets.
But I now have a new found respect for the GTS. It is probably the most livable enthusiast-oriented car in Porsche's current 991 lineup, and in that lies its true brilliance.
Engine: twin-turbocharged and inter-cooled DOHC 24-valve flat-six
Power: 450 HP @ 6500 RPM
Torque: 405 lb-ft @ 2150 RPM
Transmission: 7-speed manual, 7-speed dual-clutch PDK
0-60 Time: 3.0 seconds (claimed)
Top Speed: 193 MPH (claimed)
Drivetrain: Rear-engine, rear-wheel drive or all-wheel drive
Curb Weight: 3,340 lbs
Seating: 4 people
MPG: combined/city/highway driving: 23/20/26 mpg
MSRP: 911 Carrera GTS $119,000; 911 Carrera 4 GTS $125,900 ; 911 Carrera GTS Cabriolet $131,300; 911 Carrera 4 GTS Cabriolet; $138,20; 911 Targa 4 GTS $138,200
---
Robb Holland races for Rotek Racing. He's a Jalopnik contributor who basically lives at the Nürburgring most of the year. He is also the tallest man in Germany.

2017 Porsche 911 Carrera Coupe Specs
Engine type
Twin Turbo Premium Unleaded H-6
Transmission/Drive
Manual w/OD