You there! Yes, you. The Mini "purist." The motoring "enthusiast." The person who insists that things should "do what they say on the tin." The 2017 Mini Countryman is not for you. It's the biggest Mini yet, and more fun than most small crossovers—as long as you're willing to understand how low that bar is to begin with.

(Full Disclosure: Mini wanted us to see the new Countryman so badly that the company flew me to Portland, Oregon, to drive it. We were also provided a bag full of goodies meant to evoke "authenticity." I was determined to reject these bribes, but there was a toothbrush in there and I forgot mine at home. This toothbrush is my greatest shame.)
Saying "hurr durr why do they call it a Mini it's not small at all" has become cliché. Some of us have taken this line since BMW re-launched the brand way back in 2001 and the car was ever-so-slightly larger than the original.
At this point it looks like we're stuck accepting that Minis will grow progressively larger until its bloated variants take over the remaining space we have here on planet Earth. Blame crash safety standards, blame cheap gas, blame buyers' tastes shifting to SUVs, do whatever you want. Doesn't change anything.
G/O Media may get a commission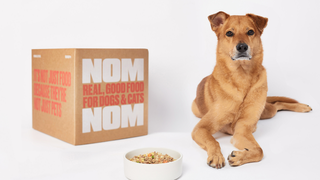 As some of you might remember, the first new Mini was about two feet longer than the old one. Then it grew a little more with its first facelift. After that, the Mini line exploded like kudzu vines. There were Clubman variants with a longer wheelbase and three doors, a Countryman which had five doors and a jacked up suspension, and then a Paceman which was like a Countryman except it only had three doors, and then larger and larger base Minis, and then a five-door Mini "hatch," and a five-door Clubman, and on and on unto eternity.

The 2017 Countryman is bigger still. In its own press materials provided for this drive, it compared the new Countryman to a literal mountain... because it's enormous. In fact, it's more than eight inches longer than the outgoing Countryman.
Still smaller than today's four-door 3 Series, but a full four feet longer than the truly mini Mini that made the nameplate famous. Mini's going big, and you're just going to have to sit there and like it. Or, I guess, drive something else.
What Is It?
The Mini Countryman is the biggest, slightly off-roady Mini. Call it a small wagon or a four-door hatchback, or a low-riding crossover, but it's basically supposed to be an all-around people mover with a healthy dose of cutesy.
While you may find a big Mini offensive, the car-buying public would seem to disagree. The last Countryman was the second-best selling car in Mini's entire lineup.
The Specs That Matter
Despite looking like a hell of a lot like the last Mini Countryman, it shares only the gas cap and the center wheel cap with the outgoing model. The new one is 8.1 inches longer and a little over an inch wider than the last one.
That gives particularly deranged Mini Countryman drivers whose resume includes an appearance on Hoarders another 5.4 cubic feet of cargo area, which is most definitely enough for beating sticks and a baby cage as tested here:
The base Cooper model gets a 1.5-liter three-cylinder engine with a turbo strapped to it squeezing out 134 horsepower and 162 lb-ft of torque. Helping you move its 3,300 pounds is either a six-speed manual or a six-speed automatic.

If you want all-wheel-drive, that adds another 210 pounds, so imagine it's like driving around with your large adult son. But you also get an eight-speed auto with your fully powered wheels.
And if you want extra power to help with all that weight, the Cooper S gets 55 more horses bringing the claimed output up to 189 HP and 207 torques. Oddly enough, the 3,629-pound Cooper S is actually all-wheel-drive only, so no front-wheel burnouts for you.
Mini actually seems pretty proud of the latest generation of its all-wheel-drive system, which it dubs All4, saying that it's much quicker to react than the last one. It's front-wheel drive first, but not annoyingly so. In normal, poor weather driving we felt the rear tires hook up before the fronts showed any sign of slippage. And it's all supposed to help reduce understeer and improve acceleration.
Hits
The best part about the Mini Countryman is that, despite being slightly more expensive to start out with than the last model, this thing comes crazy loaded. You get a panoramic roof (although there is a sunroof delete option for the deranged), heated seats, rear parking sensors and it's practically brimming with the goodies for only $26,100.
In other words, Mini is finally figuring this shit out. Remember how a base Mini Cooper used to seem reasonable, until you realized you needed to pile on like $15,000 worth of options to make it decent? That's not as much the case with this one. Great.
But if your thirst for accessories is stronger still, you can option the Countyman all the way to $43,000, but at that price you might as well just get a real BMW and call it a day.
The driving experience itself is... fine.
It didn't make me miserable, but it didn't whip me into a frothy gin martini of excitement like the packaging might have suggested.
This is a crossover. Sometimes it's a mildly sporty crossover. It was okay. It was decent. The base model with the manual was even finer, because of the old "slow-car-fast" rule: squeezing everything out of a little car can be more fun than holding the reins back on a big beast.

But if you do spring for the more powerful Cooper S, and for some reason you don't want the manual, make sure you spring for the Sport Auto transmission. It seems absurd that Mini would offer two different kinds of automatics, and one that costs ever so slightly more, but trust me it's worth it.
The Sport Auto gets snappier shifts and launch control (launch control!), which should get you to 60 mph in the mid-6s, and it's supposedly beefy enough to let you rip launches all day long.
And you've got places to be, people to show off for, right?

Misses
Like I said before, this Mini isn't exactly the world's most thrilling drive if you still have that impression from The Italian Job. And while that's to be expected from a Toyota of some sort, the Mini brand is famous for cars that are chuckable and tossable and go-kart like. This Mini isn't. It's grown up, which will probably help the company sell cars. Just sucks that it also had to sell some of its soul.
The new Countryman isn't exactly a pretty car. It's not quirky looking. It's not fun-looking. It's got a face like a confused pug, with the overfed haunches of one, too.
It's fine. People who buy one, who want something nice-yet-practical will love it. But you probably won't catch yourself rubbing the keys in your pocket, burning for the next lap around your neighborhood.
But We're Not Done With This Car
Maybe I'm being harsh. Maybe I didn't get it to the proper roads. Our route around Portland, Oregon was originally supposed to have a lot of fun twisty bits where we could really get a feel for the handling, but that route was actually snowed in. As our testers only had all-season tires and we would've gotten into ground clearance issues, it was a no-go.

So maybe it is fun, you just have to get it to the limit. I just don't know yet. That lack of innate knowledge from the second you step into a car isn't usually a good prophecy, but who knows? I'm still trying to figure this one out.
If You Get One You'll Like It
I have to admit, finally, that I've never been a huge Mini fan. The car leans so heavily on its cutesiness, which seems too gimmicky, too tacky. Like the cars were all trying too hard to convince us that they had some semblance of a connection to the original Minis.

But if you don't think of this large Mini like a Mini at all, and think of it like one of its entry-level luxury competitors, it's actually pretty great. Comfortable interior, a huge shopping cart's worth of standard features and a brand name you can recite to make yourself seem more interesting than your friends with Hondas and Toyotas.
You'll tell everyone you've got a Mini. You'll show off your panoramic sunroof. You'll be able to convince your grandma you've moved up in the world, and as you warm up in the heated quilted seats you'll convince yourself too.
---
Engine: 1.5L Turbo Three-Cylinder (Cooper) ; 2.0L Turbo Four-Cylinder (Cooper S)
Power: 134 HP/162 LB-FT (Cooper); 189 HP/207 LB-FT (Cooper S)
Transmission: 6-Speed Manual; 6-Speed Automatic; 8-Speed Automatic
Drivetrain: FWD; AWD
Weight: 3,629 pounds
0-60 mph: 6.5 seconds (Cooper S, claimed)
Top Speed: 140 mph
Seating: 4-5.

MPG: 25 City/33 Highway (Cooper)
MSRP: $26,100 (base Cooper)
2017 MINI Countryman Cooper FWD Specs
Engine type
Intercooled Turbo Premium Unleaded I-3
Transmission/Drive
Manual w/OD