Mercedes-Benz gave everyone a look inside its new 2017 E-Class by virtue of a video released last week, and it's covered in digital displays. As for the exterior, the manufacturer hasn't shown us what it looks like just yet—but might have accidentally given a hint.
The rest of the new car will be officially unveiled at the Detroit Auto Show in January, but below is a rundown of the interior. The video itself goes really well until about :35, when a viewer can't help but think that the producer strapped a GoPro onto an excited dog:
Before we get to the interior, CarScoops pointed out that a press image from Mercedes actually features a poster on the wall with what looks to be the new exterior. Oops. (Or perhaps not an "oops." Who knows.)

As far as what's officially inside of the new car, the E-Class features more video displays and less actual buttons. It'll even mark the first time that a car has touch-sensitive control buttons on the steering wheel, which respond to finger swipes—similar to the functions on a smartphone—to control the car's infotainment system.
If the driver doesn't want to swipe, he or she can switch the car over to respond to voice commands. Even for a person who likes options, this car has a ton of options.
G/O Media may get a commission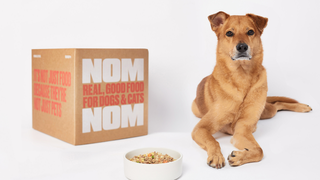 The video doesn't pay it much attention, but the center console is also touch activated. Mercedes adds that letters, numbers and symbols can be entered into a handwriting-recognition system, a relatively new means of controlling infotainment systems also seen in the recent Mercedes C-Class models.
A new dual display will also make up the digital cockpit, and each screen will be over 12 inches in diagonal length with a resolution of 1,920 by 720 pixels. Drivers can even pick what kind of style the screens will be in—"Classic," "Sport" or "Progressive." Again, option overload.
Now that we've seen both high-resolution versions of the new E-Class interior and fuzzy renditions of what looks to be its exterior, all that's left is putting the two together at the show next month. Since the interior has so many options, perhaps Mercedes will unveil a transformer as the exterior. But probably not.
If you had to stop the video once the excited-dog movements started, here are some still images of the new interior:
---
Images via Mercedes
Contact the author at alanis.king@jalopnik.com.