"We don't give a shit about times on a test track." That's what Mazda's engineering guru Dave Coleman told me. And that's not only what makes the 2016 Mazda Miata an amazing car, but also a great Miata. The definitive lightweight sports car is back and it's bringing a renaissance along with it.
(Full Disclosure: Mazda sent us a pre-production Miata Club for a few days which we took to Lime Rock Park Also, I own a Miata. There's a chance I popularized the phrase "The answer is always Miata" in my first ever post on this site. I'm an unabashed fan of the Miata. I'll try and be as balanced as possible. Like a Miata. Since it has 50/50 weight distribution. Sorry)
I shouldn't have to educate you on the Miata, aka the definitive small sports car for the last 25 years. What we've had for all that time is a car that combines the joy of driving a classic British roadster that gets rid of the pain (or joy, if you're a sadistic MG fanatic) of lying on a garage floor more than you drive the car.
The first generation car, or NA, was as light and devoid of creature comforts as a car can come. When it was replaced by the NB, not much of that changed. The Miata was still a lightweight niche car that had grown up a little.
But the NC grew up a lot. It ballooned to 2,500 pounds and even had the option of a power hard top, an option that was more politburo than proletariat. That doesn't mean that the NC wasn't a great car, but it wasn't necessarily a great Miata.
G/O Media may get a commission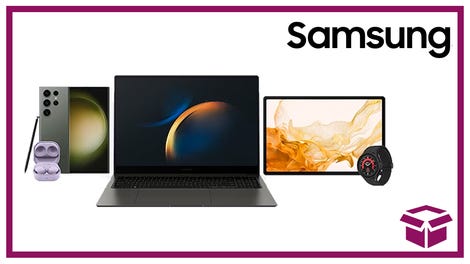 24 hour deals
Discover Samsung - Daily Deal
And that's because a Miata is not a car that is focused on big numbers. It's always been a car where acceleration, road holding, and any other quantifiable measure is secondary to a visceral reaction. A feeling. An emotion. Numbers do not tell the story of the Miata, and that's why Mazda doesn't publish any.
However, there are numbers that matter with the Miata, but none of them involve power or acceleration. They involve weight. The 2016 Miata (yes, I know, it's technically called an MX-5. I'm not buying it. It's a Miata) is a total lightweight. The US spec car weighs 2,332 pounds, or 150 pounds less than the last Miata. Or two pounds more than a 1994 Miata. Yeah.
That's thanks to an abnormal obsession with weight. Mazda employed something called the 'gram strategy,' which means that anywhere they could save a tiny bit of weight, they did. The seats are slightly thinner, there's no glovebox, the transmission housing isn't ribbed for stiffness but the casing thickness varies. It's a fanatical devotion to building a car that has every modern convenience that is as light as humanly possible.
And even though it has 12 fewer horsepower than the last car, it's faster. And more nimble. And more comfortable. And better. Better in every conceivable way. This is easily the best performance car you can buy for less than $30,000. This actually might just be the best performance car you can buy. Period.
Here's why.
Exterior
This is perhaps the most controversial part of the new Miata. Some say the rear looks like an F-Type. Others think it looks mad instead of joyful. There are people that just aren't sold on it.
Poppycock is what I say to that. Poppycock.
I was sold the instant I saw it. And even though I'm fanboy number one, I think it's the right design for the new car. No, it's not a downright happy grin mobile, but that happy face has evolved into a confident smirk. It knows it's good. It's not going to innocently smile anymore. The Miata has some swagger now. The kind of swagger one attains by selling a stripped down sports car in America for 25 years.
In fact, the front end has some design elements that directly hearken back to the NB, especially the crease to the inside of the headlights. The more I look, the more I dig it.
Around back, we have a rear that resembles no Miata before it. The license plate has moved to the bumper from right below the trunk. The tail lights are two pieces that sort of resemble the F-Type's lights if you aren't wearing glasses. It's similar, but it isn't a carbon copy. I do find it a bit derivative and typical, but that's a tiny complaint.
The top is also a one handed operation to open or close. Pull the latch, push it back, lock it into place. I never drove the car for more than a block with the top up, but if it was to start raining, I could get that baby up in two seconds flat. Power roofs are just unnecessary.
What's bad? The LED running lights look like fangs. If I owned an ND, I'd just pull that fuse. It also rides rather high. That gives it great suspension travel, but also makes it look kind of truckish. I'd lower it slightly. And then I'd complain incessantly about how I ruined the ride quality.
Interior
For the first time ever, the Miata has navigation as an option. The only model that comes without the large screen in the center stack is the Sport, if you get a Club or a GT, you have to get it. I'm torn here, because I don't think a nav system and a Miata jive. It's a car that's about driving, not about getting somewhere.
But if you use the nav to discover a new twisty road, then I think it's ok.
You have a slightly smaller wheel than the NC, fewer controls on the dash thanks to the touchscreen and drive controller, and a tach front and center. It's a great place to be. The cloth seats (you can only get leather on the GT models) are more comfortable than before and, in order to save weight, height adjustment is gone. Instead, as you move forward, the seat inclines since shorter people liked to be further forward.
Smart.
There's also a storage issue. There's no glovebox or door storage. There are some small cubbies scattered about the car, but for things like an EZ Pass or sunglasses, none of them are the right size. The cupholders are in a terribly awkward spot behind your elbow, which seems to be Mazda's way of telling you to not drink something in this car. You can move a cupholder to the passenger footwell, which is a little better for those that must have a soda in their Miata.
I drove the car about 600 miles in two days, and was totally comfortable the entire time, except on the track. And that's because the armrest digs into my knee when I go around a right hander (making Lime Rock the imperfect place to drive it). It might have to do with my general lankiness, but it ended up giving me a small bruise on my knee. It's not an everyday problem, but I did notice it.
Not that it made me stop driving the Miata.
On The Road
The Miata is not a fast car. It hits 60 somewhere around six seconds, but, like I said earlier, who actually cares? What matters is how it feels, what sensations it gives you, how it communicates with you.
In these terms, the Miata is a triumph. Not a Triumph.
The Club is the model for the weekend racer. It has Bilstein shocks, a strut tower brace, limited slip differential, and some aero bits standard. Our car also had the optional 17-inch forged BBS wheels and Brembo front brakes. These mods do not equal a car that has too much grip to be fun. It's the contrary.
Certain cars feel bored at speeds around 50 MPH. You aren't working them, and a backroad isn't fun until you hit speeds that would be considered lethal in a crash.
Not in the Miata. At speeds where a car like a BMW M4 would be putting you to sleep, the Miata is involving you. It feels like it needs you to go fast where the M4 couldn't care less if you were there or not. You can get close to limits without snap oversteering off a cliff. It also manages bumpy roads rather well without being jarring. That's why it rolls in the corners. It's a stiff chassis with a compliant suspension, which is perfect for giving you confidence in a corner while providing accessible limits and fun.
The steering, which is electric, is light but communicative. It's a car you control with fingertips, not a car you manhandle. It builds load accurately at speed and the rack is delightfully quick. It's one of the best electric assist steering systems I've used. That's paired with brakes that are easy to modulate and grab super hard when asked. They didn't fade after repeated hard stops, though I did notice the pedal get a bit long a few times. New fluid would cure that.
And don't get me started on the gearbox. Within one shift, you realize that Mazda has made something that will give you more physical pleasure over the years than your significant other ever could. Throws are short and direct. The clutch is light and communicative. Pedals are placed ideally for heel/toe action. In a world that has seemingly decapitated and quartered the manual gearbox, Mazda sees that there is room for one, an epically good one. If you want an auto in this car, you shouldn't be buying this car.
And that's paired with the Skyactiv 2.0, which also sees duty in the Mazda3 and CX-5. In those cars, it's nothing special and rather slow. That isn't the case in the Miata. Thanks to a new manifold and a lighter flywheel, the character of the little 155 horsepower/148 pound foot engine is totally transformed. It pulls strong up to redline, and I think it could go for another 1,000 RPM. Mid range is where it's happiest, with the biggest pulls from low down until about 5,000 RPM. It makes the engine in the NC seem anemic and lethargic.
But where it really shines is when you can push it. I mean really push it.
On the track
Lime Rock Park was kind enough to offer time on their glorious road course as well as their infield autocross, two places where the Miata Club will be most at home. On Lime Rock's challenging road course which has approximately 639 right hand turns and one left hand turn, the Miata was sublime.
Don't mistake that for fast. Do mistake that for fun.
One of the best parts of Lime Rock Park is a section called the uphill. It's a fast right hand turn that leads to a crest where the car will get light. Approach the corner, tap the brakes to set the front end, and get immediately back on the power. The Miata takes a set, compresses, and then has a sweet wiggle of the hips as it crests the rise. It's a hoot every single time.

The Miata is balanced to a fault with a decidedly neutral attitude in all parts of the corner. If it understeers, it's you. If it oversteers, it's you. But when you exceed the limit of grip, the Miata is a lesson in progressive breakaway. You can predict when the tail will escape from under you and just what you need to do to save it.
Lime Rock is a third/fourth/fifth gear affair, and the car is strong in all of them. Downshifts into turn one are a breeze, with rapid fire heel toeing working wonders. Out of the box, it's great. With some mods, it'd be even better.
But it's even better on a tight autocross. Second gear is your do anything gear in autocross. It needs to be able to pull through a tight turn and not run out of steam in a straightaway. Shifting is your enemy, you want second to do it all.
It does.
On LRP's autocross course, second would pull the car through the straights, allow a lurid (by my standards, not by Chris Harris standards) slide on the uphill lefthander, and carry speed through the long sweepers. On the autocross, I also discovered just how neutral and compliant the Miata is. Throw it in a corner, get on the gas too early, and the tail will come around. Steer into it, modulate the throttle, and you have a nearly fool proof drifty slide machine of happiness.
It did that slide all day with one spin in an overzealous sideways moment. And it did these slides at a speed that wouldn't be life or death if something went wrong. It was a controllable delight.
The Verdict
I knew from the outset that I'd enjoy this car. But I just didn't know how much I'd enjoy it. Yes, this is a car that brings the Miata back to its mission of being a lightweight modern sports car. But it represents even more than that.
This is a car that costs about $30,000. There is no new car at any price that is this much fun on the road at speeds where you won't die. There is no new car on track or an autocross that is this accessible and easy to drive confidently at the limit. And yes, I'm including sweethearts like the FR-S/BRZ and Fiesta ST. There is just something endlessly joyous about the Miata that the other cars lack. The FR-S/BRZ are great cars, but they feel clinical. They were designed not with the car itself in mind, but with a specific buyer in mind. The Fiesta ST is a little spitfire, but it's still an economy car that has been dooded up to be fast.
The Miata isn't built to satisfy a demand or sell like gangbusters. It's built to show that a car like this can still exist, that driving purity (and every other car cliche) is not dead, and to show that a car company can build a car that isn't a volume proposition, but adds value to a brand beyond sales.
It's totally delightful in every way. And I think it'll inspire other automakers to care less about numbers, which are totally irrelevant in the real world anyway, and focus more on how a car can make you feel. It's a battle cry to get away from making cars heavier and more complicated, as well as trying to make them faster than they rightfully need to be.

This is what a Miata and what a sports car should be. Where do I send my check?
---
Photo Credit: DW Burnett/Puppyknuckles
Video shot and edited by Mike Roselli
Huge thanks to Lime Rock Park!
Contact the author at travis@jalopnik.com.