Competition brings out the best in all of us! Not to be outdone by the 2015 Ford Mustang EcoBoost, the next-generation Chevrolet Camaro might get a turbocharged four-cylinder engine of its own. And sexy retro 1970s looks.
Automobile Magazine has a report on the next Camaro, which they say will be on the newer, smaller, lighter Alpha platform. We knew that. But it's not the shortened one used by the ATS — it's the longer one used by the CTS. But while the Camaro won't be tiny, it will drop several hundred pounds from the current model. That's good news.
The other big news is that the Camaro might get a turbo four option, probably a version of Cadillac's 272 horsepower, 295 pound-feet motor. Full specs on the Mustang EcoBoost haven't been released yet, but Ford has said it will put out more than 300 horsepower.
Presumably Chevy will have to up the power if they want to position it as a "performance" engine like Ford is doing and not as the entry-level mill. Or they could make it the base model. Either way, the 3.6-liter V6 and 6.2-liter V8 should be sticking around.
G/O Media may get a commission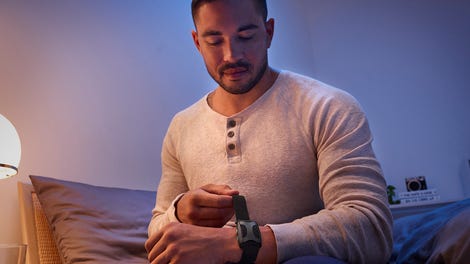 The other big news from Automobile is that they expect the next Camaro — previously said to be merely an evolution of the current car — to draw its design cues from the second-gen Camaro of the 1970s. Sexy!
Although we have no spy shots to dissect, we've long heard that the 2016 Chevy Camaro will have heritage cues from the second-generation Camaro, which premiered as a 1970½ model. We think it might look something like this, with the two-window daylight opening and a thick, semi-fastback C-pillar with no B-pillar. Our illustrator emphasized the waterline bodyside to separate the upper and lower segments, like the gen-two Camaro, and separated the headlamps from the center grille.

The modern variation of the '70½ Camaro RS grille also ties it in with the squared-off eggcrate grilles making their way into most Chevy sedans, but with a center scoop to line up the grille with a powerdome that accentuates the Camaro's muscle-car image.
As with any rumor, take it with a grain of salt until we see the real thing. Automobile also has a render based on these descriptions on their site, and while I can't say I'm a fan of that image, I think going disco would be a good move for the Camaro as opposed to the overly conservative (in my opinion) 2015 Mustang.
Who wants a turbo disco Camaro?