The first photos of the all-new 2015 Mazda2 leaked out yesterday, but they were grainy, low-res pics that didn't do the car much justice. Now full specs and photos have been released by Mazda2, and I have to say I think their new small hatch is a win in the design department.
It's nice how far removed we are from the era where a small economy hatchback had to be a hideous-looking penalty box that screamed to the world, "I'm poor and I suck at life." This thing is actually pretty attractive.
The new Mazda2 uses a new downsized version of the SkyActiv platform used on larger Mazdas, as well as all-new engines. It gets three of them at launch in the Japanese market: a 1.5-liter gasoline motor, a 1.5-liter diesel, and a smaller 1.3-liter gasoline unit. No word on which will reach the U.S., but I'd bet on the first one. Six-speed manual and automatic transmissions are available.
G/O Media may get a commission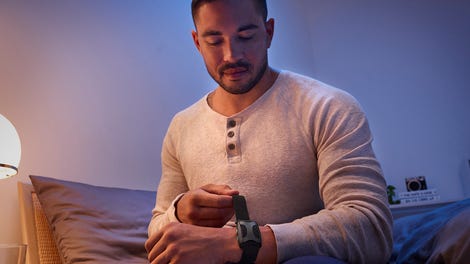 The inside looks pretty nice too, in a minimalist kind of way. It still has that tacked-on infotainment screen like most new Mazdas and other newer cars, but the whole package is clean and handsome, so I'll give it a pass overall. It's a massive improvement over the old Mazda2's budget-tastic interior, that's for sure.
I have found the new Mazda3 to be one of the better and more fun-to-drive compacts on the market right now. If the new Mazda2 can cram all of that into a smaller package, it should be worth paying attention to.
Production is underway in Japan, and the car will make its auto show debut in Paris in October. It's expected to go on sale this fall.
Neat. Now how about a Mazdaspeed version with 200 horsepower and a turbo? We can't let its former platform-mate the Fiesta ST have all the fun, right?