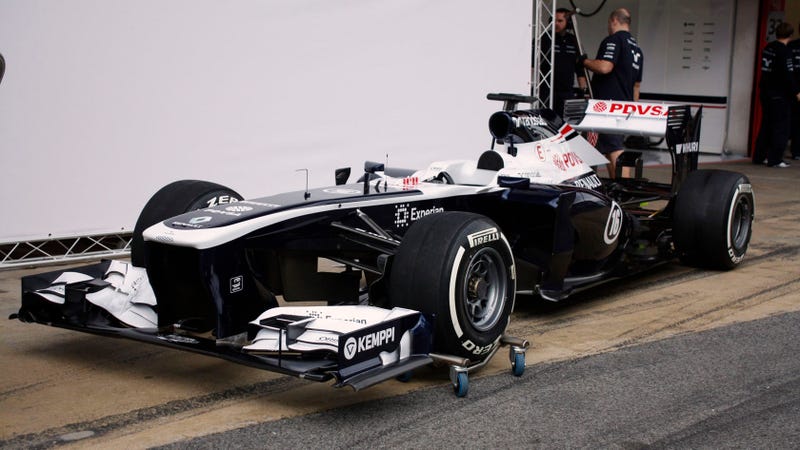 According to Chief Designer Mike Coughlan, the FW35 got a new gearbox, rear suspension, nose, exhaust and floor design compared to last year's model, while it is also significantly lighter than the FW34 was. That should keep Maldonado happy.
The Venezuelan got a new engineer and Valtteri Bottas as a teammate (replacing Bruno Senna) for this season, so there's no question the two young drivers will try to score even more than last year, when Maldonado triumphed at the Spanish Grand Prix.
Frank Williams said a lot of bravery and creativity was needed with this development, and while they are using as much of the Coanda-effect as possible thanks to Renault's help, the upcoming DRS limitations meant that reliability was a bigger priority. That's why they put 2,000 miles on the gearbox alone. The end result is a more sophisticated car that they hope will push Williams back to the top of the field.
From Williams, we've all seen that before...
Photo credit: Williams F1