Whenever we see spy shots, or hear rumors, we like to hedge. Sure, a lot of places will proclaim a leaked image is definitely this or absolutely must be that, but we've got no way of knowing for sure. But Ford's lawyers have helpfully confirmed that yes, this is definitely some kind of Ford pickup we're looking at.
Last week Australia's Wheels Magazine ran photos that we then syndicated of a new truck they claimed to be the Ford Ranger, which is designed and engineered in Australia.
Whether or not it's a Ford Ranger, or the Ranger that will likely come to the United States in 2021 or 2022, it's still tough to say for sure. Initially, we weren't even sure it was a Ford, despite the declaration from Wheels that it was.
But then a lawyer from Ford helpfully reached out to our Editor-In-Chief, Patrick George, in an email:
Dear Mr. George,

We are outside counsel to Ford Motor Company ("Ford"), which asked us to contact Jalopnik and ask for its voluntary agreement to take down copyrighted images of a Ford automobile, which are displayed at the following URL:

Attached is a screenshot on which the photos have been circled.Ford did not authorize release of the photos, which Ford has strong reason to believe were released in violation of a non-disclosure agreement.

Please let me know if there is anything else that you need in order to consider this request. Ford asks Jalopnik to remove the photos as soon as possible and by no later than February 25, 2019.Thank you for your attention to this matter.

Best regards,

REDACTED | Attorney
The attached screenshot, with the Ford pickup nice and big and circled, was helpful:
G/O Media may get a commission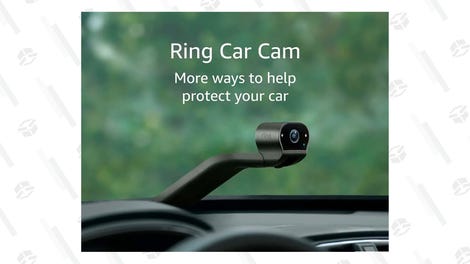 But what was particularly helpful was the email from the attorney in the first place. We really didn't know if that was a Ford product at all, let alone that it could be the next Ranger. Now we do, though!
This is a Ford truck. Ford's own lawyers told us so. We won't be taking the photo down, as we have no knowledge of any non-disclosure agreement between Wheels Australia and Ford. Even so that would not prevent Jalopnik from publishing information in the public interest, as these photos definitely are.
As evidenced, in large part, by Ford trying to get the photo taken down.
Look forward to the next-generation Ford Ranger hitting dealerships sometime in the next few years. It looks great already, and the one on sale right now is already selling like hotcakes.