If you're looking for a cheap, small, relatively fuel-efficient crossover that can hold its own on and off-road, the 2017 Jeep Compass is the Jeep to get. Yes, more so than the Renegade. The Compass looks great, offers a roomy and comfortable interior, and goes a long way to healing the shame we all felt for the original Compass, a car that was objectively bad.
(Full Disclosure: Jeep wanted me to drive the 2017 Compass, so they flew me to San Antonio, Texas, put a nice roof over my head, and fed me food far superior to the pizza rolls and chicken nuggets I'm used to. My arteries are grateful.)
I'm a big fan of the Jeep Renegade. It's a little Jeep that makes just the right compromises between on-road handling, fuel economy and off-road capability. Its problem though, is that it's just too damn small.
Go up a few segments to the mid-size Cherokee and you've got a vehicle that fixes that problem, but—especially in its lower trims— just doesn't look quite right. The new Compass though, kind of nails a sweet spot in the crossover category. And yes, like the other two, there's an off-road oriented Trailhawk trim level.
G/O Media may get a commission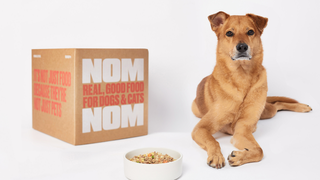 What Is It?
The compact crossover segment is a big deal for the auto industry. Jeep reckons 6.3 million of the little car-based SUVs roll away from dealerships around the globe each year. To get in on that action, Jeep is killing two sad relics of the DaimlerChrysler era—the Jeep Compass and Patriot— and replacing them with a fresh new compact crossover built on the Renegade's small-wide platform.

The resulting 2017 Jeep Compass aims to entice everyone from value-oriented Hyundai Tucson buyers to people hunting for more premium crossovers like the Volkswagen Tiguan. But what it offers over either of those cars is real off-road capability, which Jeep hopes will draw in young buyers who love the idea of adventure—even if they never actually leave their cozy city streets.
The new Compass will be built in China, Brazil, India and Mexico, joining the Renegade (which is eight inches shorter) and the Cherokee (which is eight inches longer) in Jeep's quest for small-ish crossover world domination.

To make that happen, the new Compass will offer 17 powertrain combinations around the globe. The U.S. market will get only a 180 horsepower 2.4-liter Tigershark inline-four bolted to either a six-speed manual, six-speed automatic or nine-speed automatic.
The value option six-speed auto is paired up with front-wheel drive only while the nine-speed is strictly for four-wheel drive. The manual transmission, thanks be to the car gods, is going to be available on both.
The Hits
The first generation "MK" Jeep Compass—which dated back to the MitsuDaimlerChrysler era and suffered from a loud powertrain, horrible interior, lethargic engine, clumsy handling and downright hideous looks—was a disgrace to the Jeep name. But the 2017 "MP" Compass is here to polish that tarnished badge into something with skills that truly shine in the segment.
First off, the new Compass is downright handsome from every angle, taking many design queues from the Grand Cherokee, but tweaking them just enough to give the compact its own unique personality.
The interior, too—especially on our $33,000 Limited tester—looks great, with its two-tone seats and interior trim, and color-coordinated infotainment screen and vent bezels.
I didn't find the interior to be quite as clean a design as the rival Hyundai Tucson I've driven, but the soft touch materials and roomy back seat—with over three-inches more legroom than the Renegade—made it an excellent place to spend time.
I found the Compass's cockpit to be an especially nice place to hang out while I was driving on the freeway, where the vehicle's strut-type fully independent suspension made for a smooth ride and the car's aerodynamic profile kept wind noise to a minimum.
I also saw an average of about 27 MPG on my tester's cluster, which aligns well with our 4x4 Limited's 22 MPG city, 30 MPG highway, and 25 MPG combined EPA fuel economy rating.
While the Compass does well on-road, it actually does even better out in the sticks. No, it isn't going to compete with a Wrangler or any solid-axle Jeeps of yore (diehard Jeepers, get this idea out of your heads), but the new Compass would have left a Hyundai Tucson or Honda CR-V beached on the little off-road course Jeep set up an hour outside of San Antonio.
On our mostly-dirt route I got to experience the benefits of the Compass's 30-degree approach angle, 24-degree breakover angle, and 34-degree departure angle. With that geometry and 8.5-inches of ground clearance, the Compass could tackle grade changes that would have left the driver of almost any other compact crossover scraping fascia off rocks and hillsides.
But it's not just the short overhangs that make the Compass decent off-road, it's the 5-mm thick skid plates under the fuel tank and oil pan, 19-inch water fording capability, 20:1 crawl ratio on Trailhawk models, and very effective four-wheel drive systems—Active Drive and Active Drive Low, the same systems found in the Renegade— that apply brakes to the wheels without traction to control power application, and keep the car moving.

Misses
The Compass rides nicely on-road, but it needs more juice. The 2.4-liter Tigershark's 180 horsepower and 175 lb-ft of torque just didn't feel powerful enough. Especially when mated to my car's nine-speed automatic, that engine accelerated the approximately 3,500-pound curb weight Compass with almost no vigor at all.
I found myself entering a number of corners ready to accelerate after the apex, only to be disappointed by a powertrain that took ages to respond to my foot, which was buried hard against the floorboard. If I wanted to accelerate out of a corner, I had to literally apply the gas before starting my turn— it was a bit frustrating.
The "brake lock differential"-based four-wheel drive on our Trailhawk model was especially handy because the Compass has trouble keeping its tires on the terra firma. The front MacPherson struts offer 6.7-inches of articulation, while the rear Chapman strut design yields 8.2-inches of flex. In the off-road world, those aren't impressive figures by any stretch, and the Compass found itself on two wheels often during my little off-road excursion.

Despite the sketchy "tippy" feeling when the Compass's tires shot up off the dirt, the Jeep just kept trudging on, unfazed, and—even though I'm an avid off-roader myself—I had a lot of fun "wheeling" the little crossover. So, yes, the lack of articulation is in the "misses" section, but such is the nature of fully independent suspension, and the Compass does its best with what it's got.
Early Verdict
I've always wished for a Renegade with more interior room, and that's essentially what the new Compass is.

It's not perfect—mostly because of a powertrain that wouldn't accelerate when I wanted it to—but all up, it's a unique, handsome little crossover with plenty of interior space, decent fuel economy, and enough off-road skills to keep a grin on my face. And basically, that's exactly the mark Jeep was aiming for.
What To Watch For
Sadly, Jeep didn't bring a six-speed manual Compass to the event, so it will be interesting to see how that 2.4-liter does when backed by gears that actually shift when the driver wants them to.
Even though you can't have it in a Trailhawk model, a 4x4 Jeep with a stick could be a wonderful combination.
---
Engine: 2.4-liter Tigershark inline-four

Power: 180 HP at 6,400 RPM / 175 lb-ft at 3,900 RPM

Transmissions: C635 six-speed manual, AT6 Aisin six-speed auto, 9HP48 nine-speed auto
Drivetrain: FWD, 4WD

Curb Weight: 3,184 lbs (4x2 Sport) to 3,633 lbs (Trailhawk)

Seating: Five

MPG (city/hwy/comb): 22/32/26 (4x2 manual Sport) to 22/30/25 (4x4 9spd)

MSRP: $20,995 (base Sport 4x2)to $28,995 (Limited 4x4)