Texas, an already well-known culinary paradise where nothing is considered un-fryable, just got a little bit better this afternoon after the Texas Motor Speedway announced it will offer a bacon-infused beer milkshake as a concession.
I'll let you take that concept swirl around in your brain and stimulate your taste buds for just a moment. Bacon-infused beer milkshake. There is now a tasty delight that combines the three most important food groups — beer, ice cream and bacon — and can be enjoyed while one watches auto racing.
Today is a special day.
Autoweek reports that the sure-to-be-delicious drink will be available during the NASCAR AAA Texas 500 the weekend of Oct. 31. Dubbed the Shake n' Bake Bacon Brew, it consists of six ounces of Rahr & Sons Ugly Pug Black Lager, six ounces of Blue Bell homemade vanilla ice cream (if you're Texan you know how fantastic that is), and two ounces of bacon-infused maple syrup all mixed together in a blender.
Created by Levy Restaurants' executive chef and Greatest Living American Joel Pena, the Shake n' Bake Bacon Brew retails for $10, a small price to pay when one considers how many lives it has the potential to change for the better.
G/O Media may get a commission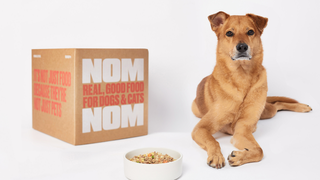 Craft beer, ice cream, and bacon. To paraphrase something we say in Texas — come and drink it!
Hat tip to Nascarcasm on Twitter!