Two days after we called out Tesla's hype machine problem (and, from what we've heard, possibly in response to that), Elon Musk said today that the company will announce the launch of "limited beta" battery swaps between Los Angeles and San Francisco. Update 2:04PM ET: Official announcement below.
At the moment details are scarce, save for this tweet from Elon and the promise of a full report soon on the company's blog:
Way back in June 2013, Tesla did a demonstration of their battery pack swapping technology where they famously showed that a Model S battery pack could be switched out for a fully-charged one in 90 seconds, less time than it takes to gas up an Audi A8.
G/O Media may get a commission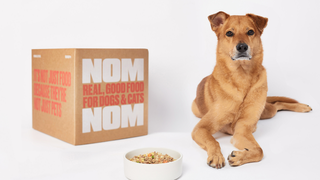 Since then, we've seen nothing on the technology, even after Tesla's VP of Corporate Development said we could expect something big in the third quarter of this year.
Here's the official statement from Tesla:
Battery Swap Pilot Program

At an event in Los Angeles last year, we showcased battery swap technology to demonstrate that it's possible to replace a Model S battery in less time than it takes to fill a gas tank. This technology allows Model S owners in need of a battery charge the choice of either fast or free. The free long distance travel option is already well covered by our growing Supercharger network, which is now at 312 stations with more than 1,748 Superchargers worldwide. They allow Model S drivers to charge at 400 miles per hour. Now we're starting exploratory work on the fast option.

Starting next week, we will pilot a pack swap program with invited Model S owners. They will be given the opportunity to swap their car's battery at a custom-built facility located across the street from the Tesla Superchargers at Harris Ranch, CA. This pilot program is intended to test technology and assess demand.

At least initially, battery swap will be available by appointment and will cost slightly less than a full tank of gasoline for a premium sedan. More time is needed to remove the titanium and hardened aluminum ballistic plates that now shield the battery pack, so the swap process takes approximately three minutes.

With further automation and refinements on the vehicle side, we are confident that the swap time could be reduced to less than one minute, even with shields. Tesla will evaluate relative demand from customers for paid pack swap versus free charging to assess whether it merits the engineering resources and investment necessary for that upgrade.