Remember that time Top Gear gave the Tesla Roadster such a thrashing it broke, except it really didn't break? Tesla does, and it's now filed suit against the BBC and Top Gear accusing the Beeb of defamation. UPDATE
The test from the episode aired in December, 2008 involved a race between the Tesla Roadster and the gas-powered Lotus Elise it's based on. The show featured Jeremy Clarkson saying the Tesla ran out of charge at 55 miles, with footage of it being pushed around a garage, ending with Clarkson saying "It's just a shame that in the real world it doesn't seem to work."
Shortly after it aired, Tesla said the Roadster never lost its charge, never needed to be pushed and asked Top Gear for some kind of retraction. After some sparring, the BBC admitted the footage of the push-powered Roadster was meant to show what could happen, saying the show fairly represented how the Tesla performed during tests.
With that episode still playing in repeats, available on DVD and now on Netflix streaming in the United States, Tesla says it was forced to act: "The BBC's conduct has given us no choice but to sue them and clear up their lies."
G/O Media may get a commission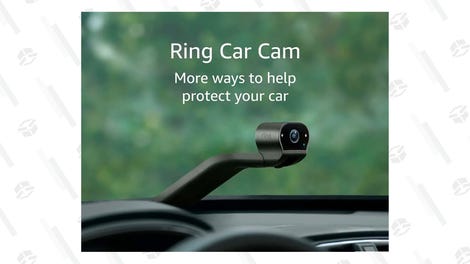 The BBC acknowledged the suit, but has yet to respond otherwise. Tesla, similarly, did not respond to our request for comment.
Our only question is — hasn't Tesla ever heard you never pick fights with people who buy ink by the barrel? Or, more appropriately, in this case, TV shows with more viewers than you have electric cars to sell. Still, Top Gear crossed a line here — and we don't mean the number of miles you can drive on one full charge.
UPDATE: Late Tuesday night, Tesla unveiled what can only be described as a marketing push for its lawsuit, complete with its own mini-website: www.teslavstopgear.com. Tesla contends that it's still receiving questions from potential customers based on the Top Gear test, and that the BBC has refused to acknowledge Tesla's complaints for several months.
"We're not doing this for money," said Ricardo Reyes, Tesla's communications chief. "As the world leader in EV technology, Tesla owes it to the public to stop Top Gear's disinformation campaign and provide the truth."
You can read Tesla's lawsuit here.
H/T to crom!