An unnamed source that has previously "provided reliable information" to the website Electrek has allegedly leaked some information and tech specs on the eagerly-awaited Tesla Model 3, set to be unveiled tomorrow. Since we, collectively, have the patience of a toddler, here's what was said.

The big (alleged) news is, of course, that the Model 3 will be able to go from a dead stop to 60 MPH in under four seconds. It's not clear if this will be capable on the base model, or from a potentially bigger-battery-equipped AWD, multi-motor model.
Either way, that 0-60 time puts it on par with cars like the BMW M3, Cadillac ATS-V and other high-end performance sedans.
The high-end pricing is supposed to be about $50-$60,000, which is getting close to the Model S, but you do get the autonomous driving capability shown on the X and S, and a battery pack of what Electrek is guessing will be in the ballpark of 80kWh would give the Model 3 a 300 mile range, which is better than anything Tesla currently sells.
Electrek's source describes the look of the Model 3 as:
[a] smaller hybrid of the Model X and S. It is a bit taller sedan with a unique front that looks more like a Model X than a Model S. The car is shorter and narrower than either the model X or S but is described as "sexy and sporty."
G/O Media may get a commission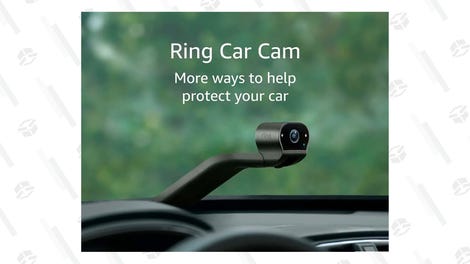 Based on that, my guess would be that we'll see something with a grille-less front end, much like the Model X, and likely a four-door hatchback body design, sort of like the Model S, but with less length and more height. Picture a sleeker Chevy Bolt. It's a sensible body style, really.
It's also worth mentioning that Electrek's source
This person instantly fell in love with the design of the Model 3, however, saying "It seems so right."
... so Tesla has at least one likely buyer, a few if you count these guys already in line.
I guess we'll know how true any of this is in less than 24 hours, so stay tuned!