Two all-wheel drive variants of Tesla's Model 3, including a normal model and a performance model, are set to open for orders next month with deliveries beginning in July, according to CEO and product architect Elon Musk. Last night in a series of Tweets, Musk released information on the two new Model 3 dual motor models, including performance, pricing, a new service module, and a few new options. The news comes as little surprise, given he has been teasing the AWD model for months, claiming a July release.
The standard mid-size fastback sedan Model 3 features a single electric motor powering just the rear wheels with 258 horsepower and 317 ft-lb of torque. The new dual motor version will add a second electric motor to the front axle, adding forward propulsion power and all-wheel drive grip. Though we don't yet know the model's total system horsepower, the extra motor reduces the Model 3's 0-60 time from 5.6 seconds in the standard rear-driven variant down to 4.5 seconds for the standard dual motor, and a 3.5 second sprint for the Dual Motor Performance.
The Performance iteration will allegedly cost customers $78,000, and will come fully loaded with all of the options, bar one. Tesla's so-called Autopilot will not come standard, and will be an additional cost option. Musk compares the price to a BMW M3, but says the Model 3 Dual Motor Performance is 15 percent quicker and will offer superior handling. "Will beat anything in its class on the track," he also claims. The Performance is limited to 155 mph.
The "normal" dual motor Tesla Model 3 adds an extra pair of driven wheels, but is optimized for range and economy rather than outright performance. The AWD option will add $5,000 to the price of a standard Model 3. Without that extra power, this example will be top-speed limited to 140 mph.
While the claimed range of both the Performance and the Normal dual motor models remains at 310 miles, the same as the extended battery rear-drive model, it seems unlikely you'll reach that if you're dipping into the throttle with zeal.
G/O Media may get a commission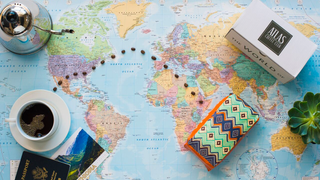 First Bag Free
Atlas Coffee Club - Free Coffee
Explore global coffee
With each bag, Atlas includes details on the coffee's tasting notes and a postcard about the region and its coffee history. And when you subscribe, you have options to tailor frequency, grind size, and roast preference of your beans, so you'll always be brewing the perfect cup.
Perhaps most revealing is this tweet concerning the Model 3's reliability. If one of your motors breaks, don't worry, you've got a backup. Is this a frequent concern? It seems it must be, as Tesla is rolling out a new service request feature from the car's app. If you have a service issue that needs handling, you can summon a Tesla Ranger from your phone "with a few taps," and they'll pick up your Tesla for service. "No need to bring the car in yourself & zero paperwork."
In addition to the dual motor models, Musk seems quite proud to be able to offer white interiors. Finally!