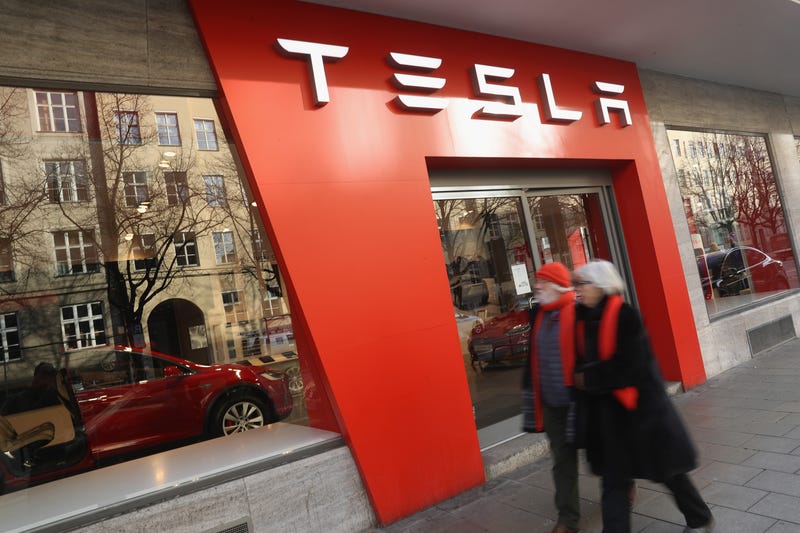 Tesla owners, depending on where they live, may have to drive hundreds of miles to reach a service center for their vehicle, but the company is reportedly working on a program to allow owners to access repair manuals and perform their own maintenance.
Highlighted by Electrek, Tesla President John McNeil responded last week to a prompt on the Tesla Motors Club forum from an owner who said the company should "allow us to perform our own maintenance, which involves releasing service info and software as well as sell us parts."
McNeil replied: "Just sent you a note on that—in the works!"
It could be an interesting way to circumvent the dealers Tesla is perpetually at war with, who not only sell new cars but often make most of their money off repairs. And if Tesla wants to hit critical mass with the Model 3, it will need repair options.
As Electrek reports, it's expensive to obtain the information that's needed to perform repairs on Tesla vehicles. The website says there's a push across the U.S. right now to approve what's known as "Right to Repair" laws, which "force electronic manufacturers to sell replacement parts and make their diagnostic and service manuals available to independent repair shops and consumers." Currently, it's only enshrined in Massachusetts. From Electrek:
New "Right to Repair" bills have been introduced in Nebraska, Minnesota, New York, Massachusetts, and Kansas. While they are mostly aimed at electronic manufacturers, they are modeled after Massachusetts' Motor Vehicle Owners' Right to Repair Act. Most automakers agreed to follow the state law nationwide and make their diagnostic codes and repair data available in a common format by the 2018 model year in order to avoid having state-by-state requirements.
A Tesla spokesperson declined to comment beyond McNeil's brief remark on the forum, but it's certainly a nice development for owners itching to handle their own repairs.