Good morning! Welcome to The Morning Shift, your roundup of the auto news you crave, all in one place every weekday morning. Here are the important stories you need to know.

1st Gear: Autopilot 2.0 Is A Slow Mover
A year ago, Tesla CEO Elon Musk hopped on the phone with a bunch of reporters and said that all new Tesla vehicles built at the automaker's California factory would henceforth come with fully-autonomous hardware. It was a big claim. Musk said he'd send a self-driving Tesla on a cross-country jaunt, from Los Angeles to New York City, by the end of 2017. If owners paid $8,000 extra, they could get the new, enhanced Autopilot, as well as the "Full Self-Driving" feature.
Here we are, almost to November, and it's become evident that Tesla's falling behind—and the company knows it. Autopilot 2.0, as the new hardware suite is known, still hasn't reached parity with the first generation. Full Self-Driving isn't even available yet. Key safety features, like automatic emergency braking were delayed for months.
A new story from Bloomberg highlights the ups and downs of the past year.
"The foundation is laid," Musk proclaimed. Tesla was so confident, in fact, that it started selling its "Full Self Driving" feature for an additional $8,000 on any new Model X or Model S. Tesla's timeline was, as is so often the case, years ahead of what most believed possible. Barclays Plc analyst Brian Johnson called it an "overly hyped product update," and Tesla stock dropped 2.2 percent the next day. Still, to start charging for the feature surely implied Tesla was very far along—right?

Maybe not. What followed were months of setbacks, delays, and in-house turmoil. A year later, there's still no sign of Full Self Driving, and even the less ambitious "Enhanced Autopilot" hasn't quite reached parity with an earlier, discontinued version. The head of Tesla's Autopilot division left in January, and six months later his successor did, too. Meanwhile, Tesla owners who paid thousands of dollars for the options filed a class action lawsuit, alleging they were tricked into buying a feature that doesn't exist and—in some cases—an unsafe car. Tesla has yet to formally respond to those disgruntled drivers who want refunds and punitive damages, and the case is currently in mediation.
G/O Media may get a commission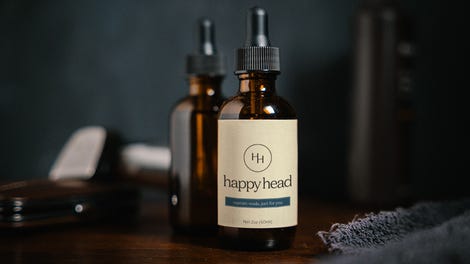 Tesla has acknowledged the delays, too. At an event in Amsterdam last week, Bloomberg reports, Jon McNeill, Tesla's president of sales and service, told a number of employees asking about Autopilot 2.0 delays, "We've been behind, so I don't want to make pure promises." And then he did: "Safe to say, you will—I think—be pleased where we are over the coming weeks and months."
Bloomberg's piece is thorough and offers extensive insight, so have a look here.
2nd Gear: Ford's Doing OK, For Now
All signs point to Bad for the auto industry as of late, but a number of automakers had a stellar third quarter. And by stellar, I mean the God of Profit. Ford, particularly, looks good right now.
Here's Automotive News to explain why:
Ford Motor Co. on Thursday said its third-quarter net income rose 63 percent to $1.6 billion, helped by foreign tax credits and strong light-truck sales in North America.

Ford's revenue, pretax profit and operating margin all increased in what CFO Bob Shanks called a more balanced performance than recent quarters. Ford's adjusted pre-tax profit climbed 40 percent from a year ago to $2 billion, while revenue inched up 1 percent to $36.5 billion.
Wall Street, unsurprisingly, still doesn't care. Some slideshows just can't help.
3rd Gear: Environmental Groups Plead To Maintain CAFE Standards
President Donald Trump suddenly seems hellbent (again) on dismantling the North American Free Trade Agreement, and that also calls to mind another relevant Big Car Policy Item that's been on his agenda this year. The review by his administration of CAFE standards set by his predecessor, Barack Obama.
We talked about it earlier this year, when Trump's EPA ordered a review of Obama's fuel emissions guidelines for the coming model years. And now environmental groups are coming out guns blazing, targeting automakers to try to convince them to maintain the standards, reports Automotive News.
A coalition of environmental groups on Wednesday launched a campaign to persuade automakers — Ford and VW in particular — to live by their commitments for meeting emissions and fuel economy targets for the next decade.

It accused the industry of colluding with the Trump administration to loosen the clean-car standards.

The coalition initially plans to pressure Ford Motor Co. and Volkswagen Group of America to publicly support the fuel efficiency program, one of President Barack Obama's key initiatives for curbing greenhouse gases that contribute to climate change.
Obama's standards would've required fuel efficiency to be doubled to more than 50 mpg, but automakers goaded Trump to reconsider the deal after he took office. It would be a costly business maneuver, they said, before announcing large investments in everything from electric vehicles to autonomous cars anyway. Consumers want the big crossovers after all.
And yet, there's a big environmental case to be made for the standards. The groups targeted Volkswagen (duh) and Ford. Only Ford responded, reports Automotive News, only saying it remains "absolutely committed" to reducing greenhouse gas emissions.
4th Gear: Leave EV Orders Exceeding Expectations
We talk about the Model 3 quite a bit because Tesla's all-electric sedan is portrayed as a potential game-changer by the industry. Well, other automakers are catching up with all-electric, semi-autonomous cars of their own, including Nissan, which is pushing out the new Leaf EV at $30,000, with a semi-automated package of features costing an extra few thousand dollars.
The Leaf was a wildly popular success, by electric vehicle standards, and Nissan says it has more orders than it expected at this point for the new model
Nissan Motor Co (7201.T) has received more than 9,000 orders for its new Leaf electric-vehicle (EV) model in Japan, a senior executive said on Wednesday.
Next year's going to be an interesting time for the electric vehicle market.
5th Gear: But What About Hydrogen?
Toyota has electric car plans of its own, but the Japanese automaker has another technology on its mind, as well: hydrogen electric fuel-cell-powered cars. And the company's chairman told reporters at the Tokyo auto show this week it has no plan to stop working on hydrogen.
Japan's biggest automaker believes both technologies – all-electric battery cars like the Tesla Model X on one hand and Toyota's hydrogen Mirai on the other - will be needed to fully usurp gasoline cars.

"We don't really see an adversary 'zero-sum' relationship between the EV (electric vehicle) and the hydrogen car," Toyota chairman Takeshi Uchiyamada told Reuters ahead of the Tokyo auto show. "We're not about to give up on hydrogen electric fuel-cell technology at all."
The biggest issue remains infrastructure, and Toyota's aware of it. The automaker only sold abut 4,000 of the hydrogen-powered Mirai last year, but without charging infrastructure in place, the ability to market the cars becomes harder.
One company exec said he wants to extend the Mirai's range to compensate for a lack of charging options. Which, that's good, in theory. But, if automakers are serious about making this kind of technology work, people are going to have to find places to charge.
Reverse: I'll Never Have A Nickname Like This
Neutral: Toyota's Hydrogen Bet

People have, in fact, purchased a Mirai. Do you think Toyota's nutty for wanting to make this work? What's the benefit you see in hydrogen?