Tesla's not the only automaker to take a bath in Q1, Carlos Ghosn is out of jail (again), rear-seat crash testing needs to be better and much more for The Morning Shift of Thursday, April 25, 2019.

1st Gear: Let's Talk Tesla
A mere two days after Elon Musk announced Tesla would become the leader in autonomous cars with 1 million robo-taxis on the road by next year, the automaker posted a $702 million loss for Q1 2019. It's especially stinging for Tesla after two consecutive profitable quarters last year.
News Editor Erik Shilling has a longer debrief here, but the chief culprits are already-saturated demand for the Model 3 (and Model S and X) although Musk disputes that, delivery issues, the challenges involved with relying on a single production factory for now and the end of the full $7,500 federal tax credit for EVs. (I'd also argue at least some buyers may be holding out for the Model Y crossover instead of the smaller sedan.)
So what now? Well, Musk says he's opening to door to raising more capital. Here's Bloomberg:
Musk, 47, assured investors that higher deliveries and cost cuts will help Tesla post a narrower loss in the second quarter and return to profitability the following three months. But he also went a step further than his hint earlier this week that Tesla may seek more funds as he embarks on a hugely ambitious pursuit to unleash fully autonomous robotaxis in a shared service next year.
"There is merit to the idea of raising capital at this point," Musk said on an earnings call Wednesday. "It is very important as the company scales to make sure we are on a solid foundation and that we have the appropriate financial discipline across the company and that we are spending money very efficiently. At this point, I think we are doing that."

Tesla shares fell as much as 1.7 percent in pre-market trading on Thursday, before paring the decline. The stock was already down 22 percent this year to $258.66 through the close of regular trading in New York on Wednesday.
G/O Media may get a commission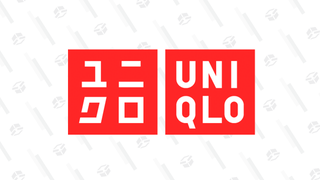 Year-round basics
Uniqlo Summer Sale
Above all else I'm interested to see what happens with Model 3 demand and resulting deliveries in the coming months. Tesla's staked a lot on that car, and last year it was touted as the best-selling luxury car in America. Where does it go from here?
2nd Gear: It's Hard Out There For GM and Ford Too
Real talk: this is gonna be a rough year for automakers, and that's hardly limited to the current leader in EVs. While General Motors, Ford and Fiat Chrysler won't report until later today at the earliest and then the beginning of May at the latest, a global slowdown in new cars—especially in ultra-important China—are expected to sting hard. Here's Bloomberg again:
The U.S. auto industry's first-quarter earnings report season is setting up to be a drab show. Sales weakened in two of the first three months of 2019 on a year-over-year basis, while production also decelerated globally amid a slowdown in China.

"Similar to what we've seen over the past several quarters, the set up for first quarter appears to be challenging for autos," UBS analyst Colin Langan wrote in a note to clients. While he lowered his earnings estimates for the group by 7 percent on average, the analyst predicted "small beats" for both Ford Motor Co. and General Motors.

Ford reports its results after the market closes today while GM posts its report on Tuesday, April 30. Fiat Chrysler reports on Friday, May 3. Auto suppliers and dealers have already begun announcing their results, with several major suppliers scheduled for next week.

Automakers and suppliers with low exposure to China and Europe and have high exposure to North American heavy trucks are in the best position, he said.

First-quarter average profit estimate for Ford has been cut about 6 percent over the past three months, while GM's are down 11 percent, according to data compiled by Bloomberg. Share prices for both the stocks, however, have gained over the same period.
And the China thing's gonna be a major problem for every automaker, from the startups to the legacy players.
3rd Gear: Out on Bail, Fresh Outta Jail, Carlos Ghosn Is Dreaming
The embattled former Nissan-Renault boss, accused of financial misconduct, is already facing the vicious realities of the Japanese criminal justice system. He's now out on bail again, but boy did he pay for it. From Automotive News:
The Tokyo District Court announced the decision on Thursday, three days after prosecutors indicted Ghosn for a fourth time on alleged financial misconduct during his time at Nissan's helm.

Ghosn has been in detention since April 4 when he was picked up on new charges of allegedly misappropriating some $5 million from Nissan for personal use.

His 21-day detention follows an earlier 108-day lockup after his initial Nov. 19 arrest. He was released from his first stint in jail on March 6 after paying 1 billion yen ($8.9 million) in bail.

It was not immediately clear when Ghosn would be released. The Tokyo court confirmed that Ghosn had paid the bail amount by early afternoon. But prosecutors appealed the decision.
Ghosn faces up to 15 years in prison if found guilty.
4th Gear: Rear-Seat Safety Improvements
Cars have gotten exponentially safer even over the last decade alone, but one area that the Insurance Institute for Highway Safety says still needs improvement is rear-seat passenger protection. From Automotive News:
Automakers must do more to protect back-seat passengers from death and serious injury in severe crashes, the Insurance Institute for Highway Safety says.

The organization, funded by insurance companies, studied 117 crashes where back-seat occupants were killed or seriously injured. In those accidents, IIHS says, 22 injuries, and 17 of 37 fatalities, resulted from chest trauma.

The IIHS said Thursday it is using data from front crashes that result in injuries to back-seat passengers to develop a new front crash test that evaluates crash protection for both front- and rear-seat passengers. Test crashes are being conducted this year.

IIHS is urging automakers to deploy some of the same safety technologies used for front-seat passengers in the rear of vehicles. Two items IIHS cited are seat-belt pretensioners, which tighten around the body at impact, and force limiters, which allow the belt webbing to unwind slightly as the forward motion of a body pulls against the belt in a collision.
I actually didn't realize crash tensioners largely aren't a thing on rear seat belts.
5th Gear: Pence Talks Up USMCA
Vice President Mike Pence was in Detroit yesterday to fundraise for President Donald Trump's reelection and to play up the proposed NAFTA replacement deal, the less-eloquently titled United States-Mexico-Canada Agreement, or USMCA. That's still working its way through Congress, but automakers credit it with wanting to invest more in places like Michigan. At the same time, well, tariffs.
Before Pence took the stage, representatives of Ford, General Motors and Fiat Chrysler Automobiles as well as several suppliers participated in a panel discussion, urging swift passage of the deal and warning of an "unspeakable" impact on jobs if it should fail.

However, Lisa Drake, vice president of global powertrain and purchasing for Ford, said the industry would like to see tariff issues addressed before the deal is ratified, saying steel and aluminum tariffs benefit foreign competition.

Pence, in answers to reporters' questions after his speech, said the president had used the tariffs to protect "vital industries." The priority, he said, is to pass the deal and the administration would give "due consideration" afterward to the tariffs that have been imposed.

Both the FCA and GM representatives credited the deal as being key to their companies' decisions to announce, collectively, billions of dollars in investments in metro Detroit in recent months.
Additionally, the unions say USMCA doesn't do enough to keep auto jobs in America:
"It's a repeat of the old NAFTA and fails to stop the hemorrhaging of U.S and Canadian jobs to Mexico. It doesn't prevent corporations like General Motors from closing down plants and hurting workers and communities up and down the supply chain from Ohio to Ontario and beyond," Trumka said in a speech posted on the union's website.

The Detroit-based UAW also withheld support.

"As it stands now, the New NAFTA falls short," the union said in a statement Wednesday. "We need a strong, enforceable and impactful agreement that saves and creates good paying jobs right here at home. We urge the administration to get back to the negotiating table with Canada and Mexico."
The deal is expected to have a hard time getting through Congress.
Reverse: Never Forget What Happened To Flint
Neutral: What Does Tesla Need to Do to Get Through 2019?
Seems to me all the promises about robo-taxis are a bit overly ambitious right now, especially given Musk's long history of over-promising things and being late on self-imposed deadlines.