California's Division of Occupational Safety and Health has opened a new investigation into Tesla, after receiving a complaint from one of the automaker's employees at its assembly plant in Fremont, California, a spokesperson confirmed. It's not immediately clear what the complaint entailed.
Erika Monterroza, a spokesperson for the state's industrial relations department, confirmed the agency had opened a new inspection on June 19, the third for Tesla since April.
"As of today, Cal/OSHA has 3 investigations ongoing at Tesla," Monterroza told Jalopnik last month. Monterroza said department policy prevents her from discussing the content of the complaint that sparked the new investigation. In response to a public records request, a separate department official confirmed the disposition of the complaint can't be released until the inspection is complete.
"Complaints of workplace safety and health issues to Cal/OSHA are confidential," the official said. "No information is available on complaint inspections, including confirming if any have been received until an inspection is closed. As such, at this time there are no responsive records for your request."

G/O Media may get a commission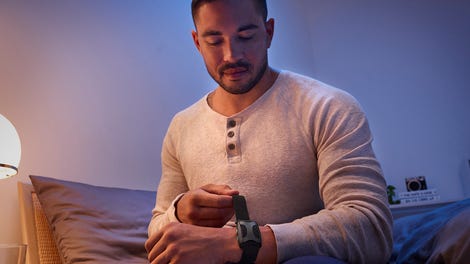 The timing of the new complaint is notable. It came just days after CEO Elon Musk proudly touted the launch of a new production line in a giant tent. Tesla said this week that the line accounted for 20 percent of the 5,000 Model 3s produced during the final week of June
Building permits filed with the city of Fremont show that Tesla has been temporarily approved to use it for up to six months, but for now several features have been deferred. On Wednesday, records show, Tesla submitted a revised permit that included electrical and piping, and it received permits for a sprinkler system.
Gary West, a Fremont building official, told Jalopnik on Tuesday that his office "understands the timeline that some of our businesses are trying to meet with productions, and the City of Fremont makes a valiant effort to accommodate these concern when we can."

"As the project designs are submitted to our office for review some of the beginning designs are approve so the first steps of the construction is allowed by our office to commence," West said. "As additional designs are created and submitted to are office for review the next stage of construction is allowed to continue."
West said two building permits have been issued for Tesla's sprung structure—for the construction and equipment installation. But he said his department is still working with Tesla to "make sure that the Sprung Structure is in compliance with the current applicable Building and Fire Codes."
Cal/OSHA opened two inspections in April, following a report by the investigative news outlet Reveal, which said that Tesla underreported injuries on state-mandated logs. An ex-Tesla exec filed suit against the company this month, claiming he was fired in retaliation for raising concerns about the alleged practice, Jalopnik first reported.
Days later, Cal/OSHA opened a second inspection over a subcontractor whose jaw was broken after getting struck by a piece of factory equipment.
A Tesla spokesperson said the automaker had no comment.