Tesla contract workers aren't receiving legally required overtime pay or mandated work breaks, according to a new lawsuit filed in California state court. The employees faced "pressure" from a temp agency that hires workers at Tesla's California factory to take a debit card to accept their compensation, rather than a traditional pay check, the suit claims.
Wage and labor cases aren't uncommon under California law, which allows employees to file complaints initially through the California Labor & Workforce Development Agency, but the 29-page lawsuit—which you can view below—could spur more criticism of Tesla's work environment at Fremont. Just this week, a report from Reveal alleged Tesla underreports worker injuries, and California regulators have launched a new probe over an incident that involved a worker whose jaw was broken by factory equipment.

In the lawsuit, Dorley Nezbeth-Altimore says she was hired in late 2016 as an automobile assembler at Tesla's factory in Fremont, California, through a temp agency, Balance Staffing. She worked on the line for roughly two months, the suit said. The suit specifically cites issues with Balance Staffing's policies, but says that Tesla should be held jointly liable for the alleged violations.
"Tesla as a client employer is liable for all wages," the suit says.
Nezbeth-Altimore points to Balance Staffing's policy to illustrate her claims over failure to pay necessary overtime wages and provide proper rest periods. California law requires employees to be paid one-and-a-half times their regular rate of pay if they work more than eight hours a day or 40 hours total in a week. After 12 hours in a day, workers are entitled to double their pay.
G/O Media may get a commission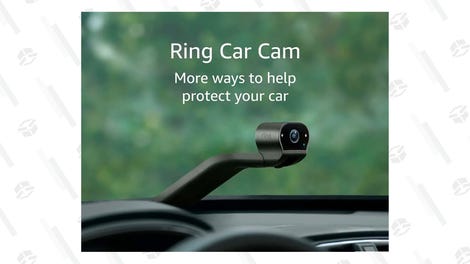 In its handbook, Balance Staffing only mentions overtime pay for workers who put in more than 8 hours in a work day or 40 hours in a week, the suit says. It makes no mention of working 12 hours a day, according to the suit, something known to happen at Fremont in the past. (CEO Elon Musk said this week that Tesla will be hiring several hundred workers as part of an effort to run Fremont 24/7 to build more Model 3 sedans.)

"During the relevant time period, Defendants willfully failed to pay all overtime wages owed to Plaintiffs and class members," the suit says.

Nezbeth-Altimore also alleges that Tesla and its contractors "maintained and enforced" meal break and rest period policies that violate California law, which requires 10 minutes of rest per four hours of work, and allows for an "uninterrupted" 30 minute meal for those who work longer than 10 hours in a day.
"Defendants willfully required Plaintiff and class members to work during rest periods and failed to compensate Plaintiff and class members for work performed during rest periods," the suit claims.

Nezbeth-Altimore specifically alleges that Balance Staffing "pressured" its employees at Fremont to accept a debit card as pay instead of a physical check. While possibly more convenient, but the feds have said workers can't be forced to use so-called payroll cards. And workers who use debit cards could also be hit with fees and surcharges for withdrawing their payment at an ATM.
Nezbeth-Altimore filed a complaint with similar claims last year through the California Workforce Development Agency, Jalopnik first reported, typically the first action taken before filing a civil suit.
Tesla is facing several lawsuits from contract workers over alleged racial bias and abuse at Fremont. One of those cases is moving toward trial, Bloomberg reported last week, as the contract workers aren't required to settle disputes through binding arbitration, customary for full-time Tesla workers.

In a statement, a Tesla spokesperson said the automaker "goes above and beyond the requirements of California and federal law in providing workers meal and rest breaks and appropriate overtime pay."
"This is a dispute between a temporary worker and her employer staffing agency, which is responsible for payment of her wages," the statement said. "There is no specific wrongdoing alleged against Tesla. Regardless, whether Tesla or a staffing agency, we expect employers to act ethically, lawfully and do what is right."
Tesla has said its goal is to convert temporary employees to full-time employees.
A message was left with Nezbeth-Altimore's attorney, Jocelyn Burton, seeking comment. A message was left seeking comment form a Balance Staffing rep, but had not responded as of this writing.
Update, (6:14 p.m): We clarified the first sentence to reflect a point Tesla made to us, which is that the lawsuit centers on a staffing agency hired by Tesla not paying workers correctly, not Tesla.