On Monday, a Tesla worker filed a lawsuit against the company claiming that black employees were subjected to a "hotbed" of "racist behavior" at the company. The suit also quoted a May email from Tesla CEO Elon Musk, who told employees, among other things, to "be thick-skinned." Late Tuesday, Tesla fired back in a blog titled "Hotbed of Misinformation."
Among other things, the blog acknowledges that the n-word and w-word—apparently referring to an epithet for Latinos—were allegedly spoken at the company, and that three people had been fired as a result. Monday's lawsuit, filed by a worker named Marcus Vaughn, alleges that over 100 black workers were subject to racist behavior.
Tesla's statement concedes that racist behavior had taken place at the company, but says that the company had taken action as a result:
Regarding yesterday's lawsuit, several months ago we had already investigated disappointing behavior involving a group of individuals who worked on or near Marcus Vaughn's team. At the time, our investigation identified a number of conflicting accusations and counter-accusations between several African-American and Hispanic individuals, alleging use of racial language, including the "n-word" and "w-word," towards each other and a threat of violence. After a thorough investigation, immediate action was taken, which included terminating the employment of three of the individuals.

We believe this was the fair and just response to the facts that we learned. There will be further action as necessary, including parting ways with anyone whose behavior prevents Tesla from being a great place to work and making sure we do everything possible to stop bad behavior from happening in the first place.
Tesla also addressed a number of specific problems they had with Vaughn's suit.
There are a number of other false statements in the class action lawsuit alleging a so-called "hotbed of discrimination":

- There is only one actual plaintiff (Marcus Vaughn), not 100. The reference to 100 is a complete fabrication with no basis in fact at all.

- The plaintiff was employed by a temp agency, not by Tesla as claimed in the lawsuit.

- Marcus was not fired, he was on a six month temp contract that simply ended as contracted.

- His email to Elon was about his commute and Tesla's shuttles, which was addressed as he requested. There was no mention of racial discrimination whatsoever.

- The trial lawyer who filed this lawsuit has a long track record of extorting money for meritless claims and using the threat of media attacks and expensive trial costs to get companies to settle. At Tesla, we would rather pay ten times the settlement demand in legal fees and fight to the ends of the Earth than give in to extortion and allow this abuse of the legal system.
G/O Media may get a commission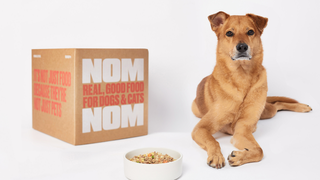 A lawyer for Vaughn did not immediately respond to a request for comment Wednesday.
Tesla appended Musk's full May 31 email to the end of the post.
A Tesla spokesperson did not immediately respond when asked if the company had anything more to add to the post.