Updated: Sunday, August 19, 2018, 3:26 p.m. ET:
Robert Wickens was awake and alert while he was being air lifted to hospital, and Indycar has released a statement during the race broadcast that confirms this.
Updated: Sunday, August 19, 2018, 3:35 p.m. ET:

Here is the official statement from IndyCar's President of Communications, Curt Cavin:
Updated: Sunday, August 19, 2018, 4:36 p.m. ET:
G/O Media may get a commission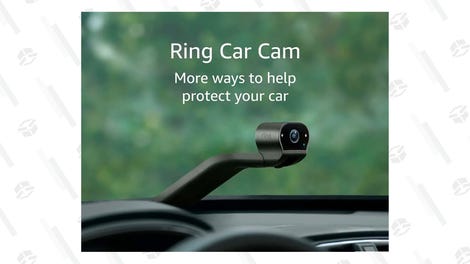 After two hours of repair work, this is how the catch fencing looked as the field restarted and took the green flag. French driver Sébastien Bourdais expressed concerns with the state of repairs before he ultimately got back in his car and joined the race.
Updated: Sunday, August 19, 2018, 10:02 p.m. ET:
Wickens has "sustained orthopedic injuries of both legs and a broken arm," as AutoWeek reports. Another update on his condition is expected on Monday.
Update: Tuesday, Aug. 21 at 3:13 p.m. ET:
Wickens underwent a successful surgery to "stabilize a thoracic spinal fracture associated with a spinal cord injury," IndyCar announced Tuesday, and was in stable condition at the time. At the time of the announcement, he still had other surgeries planned for fractures.
Titanium rods and screws were placed in Wickens' spine during the surgery, and IndyCar announced that the severity of the spinal-cord injury wasn't known at the time. Later on Tuesday, Wickens' team, Schmidt-Peterson Motorsports, announced that it won't enter his race car in the Gateway Motorsports Park event this weekend.
Earlier: On the seventh lap of 200 in today's IndyCar race at Pocono Raceway in Pennsylvania, a number of cars were involved in a huge crash that saw Robert Wickens' car pushed up into the catch fencing and shredded like a wheel of cheese. Wickens' condition is unknown at this time.

The incident primarily involved Ryan Hunter-Reay and Robert Wickens, though other cars were involved in the aftermath.
It is shocking to see the crash itself, as well as how close Wickens' car came to Ryan Hunter-Reay's, even clipping off the camera mount on the car's roll hoop.
All drivers involved were able to get out of the car under their own power, except for Robert Wickens. Wickens was extricated from his car with a device wrapped around his neck.
He has been transported to a local hospital, as the Indianapolis Star reports.
The fence is currently being repaired, but IndyCar says that the damage is great enough that repairs will take at least an hour.
We will update the post as more information comes in.