Renault Formula One drver Kevin Magnussen lost the back end of his car at the top of the Raidillon hill at Circuit de Spa-Francorchamps, spinning at high speed into the wall at Turn 4. Magnussen's left ankle was cut on impact, and he has been sent to a local hospital for further evaluation. [UPDATED]

The impact was so hard, the head restraint piece of the car around Magnussen's cockpit popped out on impact.
Sky Sports commentators said the crash happened at about 150 mph, at which point, Magnussen became a passenger in his own car. The race circulated under a yellow flag as crews extracted Magnussen from his car, but ultimately had to be red flagged when heavy machinery was brought out to repair the barrier.

Magnussen was conscious but limping with an injury to his left ankle upon being helped from the car. After being evaluated by medical personnel at the track, he was transported to a local hospital, per the BBC.

G/O Media may get a commission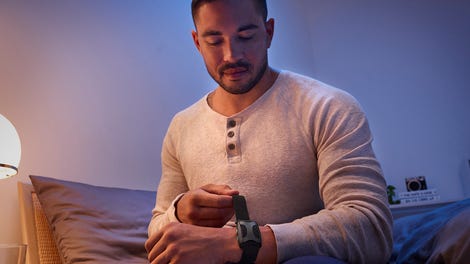 The Belgian Grand Prix has been unusually carnage-heavy, with Magnussen being the fifth retirement in just ten laps.

UPDATE [9:30 a.m. ET]: Renault released a statement on Magnussen's condition on their team Twitter account, confirming the ankle injury.

UPDATE [1:00 p.m. ET]: Magnussen has been released from the hospital and tweeted that his ankle is merely sore.

He'll be ready for the next race at Monza after all. That's amazing given how hard this hit was.
[Correction: an earlier version of this story mentioned a possible concussion, however, that was misheard from the television broadcast and was quickly corrected above after confirming that official team and series channels have only mentioned a leg injury. My apologies for the error.]