Lies, tricks, and chicanery all lead to divorce. Here are ten ways, as chosen by Jalopnik readers, to get the car you want without having to start dating your hand.
Welcome back to Answers of the Day — our daily Jalopnik feature where we take the best ten responses from the previous day's Question of the Day and shine it up to show off. It's by you and for you, the Jalopnik readers. Enjoy!
Photo Credit: Eduardo Méndez G.
G/O Media may get a commission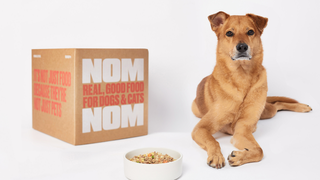 10.) Lay out your expectations when it comes to car purchases
Suggested By: SennaMP4
How it works: The best way to get your S.O. to sign off on the car you want is to date/marry a gearhead. If you don't have a special someone who is a complete car nut, you should be up front at the start of the relationship as to what kind of car you'll want to buy in the future and how you're saving up for it. This way, no one gets nasty surprises down the road.
Photo Credit: BiERLOS
9.) Keep your desires realistic/feasible
Suggested By: MonkeyPuzzle
How it works: Your significant other is going to react much more favorably to a running, low-priced, economical old car than a no-engine Craigslist beater, or to a $35,000 Mitsubishi Evo. Keep your eyes on something you know you and your household can afford, both in the purchase and in the long run. You'll have a much easier time getting approval.
Photo Credit: Otis Blank
8.) Set their standards low from the start
Suggested By: trekkengruven and Xander Crews, Proud of BOXER
How it works: If you start with a car that is already horribly unsafe/uncomfortable/uneconomical, any car is going to look like a step up. If you start out with a motorcycle, just about any car purchase is going to look reasonable by contrast.
Photo Credit: Sanjoy Ghosh
7.) Oral
Suggested By: For Sweden
How it works: We have no strong evidence that this is a winning formula for getting the car you want, but it can't hurt.
Photo Credit: Austin Kleon
6.) Explain with evidence
Suggested By: brisbrd
How it works: Sometimes what's keeping him from agreeing on a particular car purchase is that he doesn't understand what it is that makes the car wonderful, reasonable, or so desirable to you. Take him out for a test drive.
All it took for reader brisbrd to convince his wife to give the ok to a red 2006 Pontiac GTO was, "to plant her ass in comfortable leather seats and let her know what 400hp feels like."
Photo Credit: Otis Blank
5.) Bring it home unannounced
Suggested By: DasWauto - Disregard politics, acquire cars
How it works: This is both the riskiest and the most old-school approach on this list. To many it sounds like it's a very short-term strategy, where you'll either have to get rid of the car or the significant other fairly quickly.
There are plenty of success stories, though. For significant others who are generally on the same page as you, just bringing the car home one day is often the best way to convince them that they can live with a car they weren't expecting.
Photo Credit: Chauncer
4.) Be up-front about the risks involved
Suggested By: ThirdPedalGirl
How it works: This piece of advice is for both sides of the relationship. Everyone needs to be up front about what they don't like about the new car purchase, what it means monetarily, and what it could mean for safety. If you want to buy a Nash Metropolitan to share Houston's freeways with four-ton Dodges and Fords, you're going to have a problem.
Don't talk down on your significant other, don't dismiss their objections, and don't heckle or nag either. Be respectful and be open.
Photo Credit: Otis Blank
3.) Buy a car she wants first
Suggested By: Irving Washington
How it works: Your S.O. may say she doesn't want any new cars in the house whatsoever. If you buy her a car that makes her happy, then she'll likely be willing to agree on something just for you.
Photo Credit: The Pug Father
2.) Compromise
Suggested By: True-Blue is about to rebuild his Holley 4160
How it works: Not everyone has the money to buy her a car and then you a car of your own. Think of the expenses of the household as a whole and buy a car that you both can agree on. This means you buy an all-rounder. It'll be a car that's practical and still fun, like a fast Subaru. If you have the means, why not an E63 AMG wagon?
Photo Credit: Mercedes-Benz
1.) Prove you have the means/space
Suggested By: nataku83, oddseth, and JonZeke
How it works: In the end, it often boils down to money. If you can prove that you won't be raiding the kids' college funds with the car you want, or that you'll still be able to pay off the mortgage with a sports car in the driveway, you're a big step closer to getting the car you want. On top of that, you have to prove you have the space for a new car.
In specific, reader JonZeke uses spreadsheets. Lots of spreadsheets.
Photo Credit: Miroslav Djuric