We were the first with a list of the ten most traded-in clunkers. Now here's the updated list of the most traded-in and purchased vehicles under the Cash For Clunkers program as of yesterday morning and 157,000 trade-in requests.
Click on the next button to see the ten most traded-in vehicles, ranked, under the CARS Act program. Then click next again for the ten most purchased vehicles. Not surprisingly, there's not a single car in the top ten list of trade-ins, while with the exception of one small SUV, the rest of the new car purchases were all cars. Wow, doesn't is sound like we're repeating ourselves a little.
The list has been updated from Monday to include different models (as opposed to four different Explorer model years). It is now also inclusive of data up to August 4th at 9:30 AM based on approximately 157,000 requests.
Photo Credit: Sean Gallup/Getty Images
G/O Media may get a commission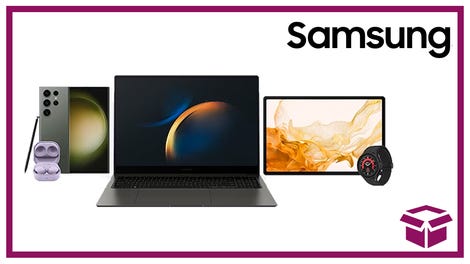 24 hour deals
Discover Samsung - Daily Deal
The Ten Most Traded-In Vehicles
1. Ford Explorer 4WD
2. Ford F-150 2WD
3. Jeep Grand Cherokee 4WD
4. Jeep Cherokee 4WD
5. Dodge Caravan/Grand Caravan 2WD
6. Chevrolet Blazer 4WD
7. Ford Explorer 2WD
8. Ford F-150 Pickup 4WD
9. Chevrolet C1500 Pickup 2WD
10. Ford Windstar FWD Van
The Ten Most Purchased Vehicles
1. Ford Focus
2. Toyota Corolla
3. Honda Civic
4. Toyota Prius
5. Toyota Camry
6. Ford Escape FWD
7. Hyundai Elantra
8. Dodge Caliber
9. Honda Fit
10. Chevrolet Cobalt