Sex sells and these ten highly-suggestive automotive print ads show how far automakers are willing to go to sell cars. The best examples come from the "Mad Men" of the 1960s, when men were men and copywriters were horribly sexist.
You Know You're Not The First
Yeah, you know you like it. You know she likes it. You don't care. Just make sure to get a test first. CARFAX it.
Year: 2008
Brand: BMW
Model: Pre-Owned
Photo Credit: Copyranter
Jaguar E-Type: Flat Tire
Only an E-Type could make the prospect of a flat tire seem so exciting.
Year: 1960's
Brand: Jaguar
Model: E-Type
Photo Credit: Avi_Abrams @ Flickr
G/O Media may get a commission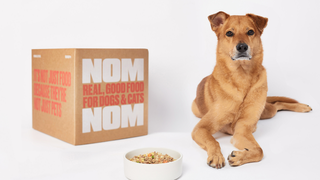 Oh Those European Girls
Though these girls seem to be avoiding this European man in his European car, the subtext is there: eventually all three of them will be frolicking through the woods together.
Year: 1960's
Brand: Opel
Model: Kadett
Photo Credit: <a href="http://www.darkroastedblend.com/2007/12/cars-girls-part-4.html"
A Woman Yearns To Be Tamed
With lines like "Surround yourself with the lushness of her interior appointments" and "she costs so little to keep happy" this Subaru ad manages to be both suggestive and hilariously paternalistic.
Year: 1973
Brand: Subaru
Model: GL Coupe
Honda Masseur
The translation is awful, but the picture tells the tale: buy a Honda motorcycle and the mechanic will have his way with your wife.
Year: 2009
Brand: Honda
Model: Motorcycles
Photo Credit: Ads Of The World
Jaguar In The Mud
If you didn't get the message the last time: GIRLS WHO DRIVE E-TYPES ARE DIRTY!
Year: 1960's
Brand: Jaguar
Model: E-Type
Photo Credit: Dark Roasted Blend
Hot Women, Small Cars
This totally makes us hot for... Hot Wheels. Who is this ad for? Oh, German kids. Now it makes sense.
Year: 2009
Brand: Hot Wheels
Model:N/A
Photo Credit: Colirbus
Mustang Sally, Is That You?
This print ad gets straight to the point... look where it's pointing.
Year: 1960's
Brand: Ford
Model: Mustang
Photo Credit: Dark Roasted Blend
Dodge The Eternal Triangle
This ad suggests that you're basically a sister-wife to the Charger R/T, and not the sister-wife your man really loves.
Year: 1969
Brand: Dodge
Model: Charger R/T
Photo Credit: Copyranter
Mother Warned Me
Proving once again that copywriters in the 1960s couldn't separate being sexy from being sexist, this woman doesn't love you because of your "long, low, tough machine" but rather because "you have a very intelligent face."
Year: 1968
Brand: Dodge
Model: Charger
Photo Credit: Lilly's Trends