DriverSide.com recently assembled this list of surprising celebrity cars. Seeing as how it's Good Friday, we figured it was time for a little candy. And frankly, Lily Allen owning a Ford Focus RS just kind of rocks.
We tend to think of celebrities as cruising around in high-dollar sheet metal 24/7, but the truth is, not everyone who makes headlines likes to roll in pricey rides. We've worked up a list of the top ten surprising cars that celebrities drive. Some of these aren't new, but they're entertaining all the same. Have a look to see if your favorite celeb commutes like you do.
10. Lily Allen: Ford Focus RS
Oh, Lily. Good call. Would we move to a foreign country for a chance to drive around in Ford's lime-green rally rocket? Of course we would.
G/O Media may get a commission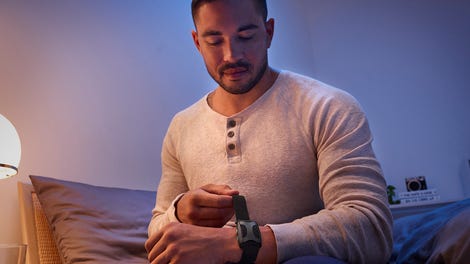 Photo Credit: E.J. Callow
[EJCallow/Flickr via Save the Enzos]
9. Kate Moss: MG Midget Mk III
Kate Moss is a little braver when it comes to the car she drives. The supermodel cruises around in an MG Midget MK III, a car renowned for its unreliability and safety hazards. What the little car lacks in modern convenience, it makes up for in charisma and driving bliss -– characteristics we're sure that Moss appreciates.
8. Eric Bana: Ford XB Falcon
OK, so this one isn't actually Eric Bana's daily ride. It's his first car. The Australian-born actor has had this thing since he was 16, and he recently converted it into a competition-spec racer to take part in Targa Tasmania. Bana even made a documentaryabout the car.
7. Conan O'Brien: Ford Taurus SHO
Late-night funnyman Jay Leno may be better known for his car obsession, but Conan O'Brien has a pretty interesting vehicle of his own. It's a 1992 Ford Taurus SHO. Far from the high-tech 2010 Taurus SHO, this five-speed creation of the '90s rocks a Yamaha-produced 3.0-liter V-6 with around 220 horsepower. Not too shabby.
6. Jeremy Piven: First-Generation Ford Bronco
Actor Jeremy Piven may spend his time driving some high-dollar metal while playing Ari Gold in HBO's Entourage, but in real life the guy rolls in a seriously cool 1977 Ford Bronco. The truck has been restored to its former glory with a few extra tweaks, including larger wheels and tires.
5. David Spade: Buick Grand National
Who would have guessed that stand-up comedian David Spade would drive one of the coolest Buicks ever produced? The Grand National boasts a turbocharged, 3.8-liter V-6 engine with 245 horsepower –- big news for 1987. The car doesn't exactly fit Spade's persona, but we love it anyway.
4. Daniel Radcliffe: Fiat Grande Punto
When the star of the Harry Potter franchise turned 18, he gained access to his $37 million fortune. What did he buy? A 2007 Fiat Grande Punto. The tiny three-door is one of the most economical and eco-friendly rides in Britain. Still, couldn't he have gone for something a little more interesting?
3. Zac Efron: Oldsmobile Alero
While Zac Efron may play the coolest kid in High School Musical, he drives around in a lowly 1999 Oldsmobile Alero. While the Olds is probably reliable transportation, something tells us that most actual high school seniors would laugh at it. Efron's either the most humble actor in the history of mankind or seriously devoted to Method.
2. Clint Eastwood: GMC Typhoon
Clint Eastwood spends his time cruising around in a GMC Typhoon. If you think this thing looks just like a lowly Jimmy, you'd be wrong. GMC produced the Typhoon for only two model years, from 1992 to 1993, and the company plopped a turbocharged 4.3-liter V-6 under the hood. Couple that mean powerplant to an all-wheel drive system and you have one of the quickest SUVs around.
1. John Goodman: Ford F-150
Reinforcing his regular-Joe persona, actor John Goodman uses a 1997 Ford F-150 as his chariot of choice. With an Emmy and Globe-winning career, we would think the Big Lebowski star could afford something with a little more panache. Then again, the best-selling pick-up in America kind of fits the guy.