Two weeks ago, pirates off the coast of Somalia attacked a merchant vessel for the first time in two and a half years, the European Union Naval Force confirmed last week. But the armed men didn't get away with it, thanks to some crafty self-protection measures taken by the ship's crew.

The European Union Naval Force, or EU NAVFOR, says six armed men on a fast-moving skiff attacked the CPO Korea—a chemical and oil tanker—330 nautical miles off the coast of Somalia.
The big ship's security team exchanged gunfire with the six men, but EU NAVFOR says the pirates ultimately gave up after the tanker did a bit of clever maneuvering, and the crew broke out the fire hose:
The suspected pirates eventually broke away after CPO Korea's crew successfully implemented self-protection measures by increasing speed, altering course and rigging fire hoses to thwart the attack.
G/O Media may get a commission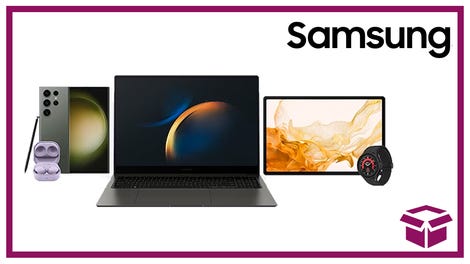 24 hour deals
Discover Samsung - Daily Deal
The counter-piracy military organization says the CPO Korea continued on its journey in the Indian Ocean without issue. But even if it worked for the CPO Korea, the fire hose method isn't always enough, so Major General Magowan is taking this attack very seriously, saying:
It is imperative that the international community remains vigilant. The EU Naval Force is working with counter-piracy partners to coordinate efforts to ensure pirates do not once again terrorise the waters off the Somali coast.
Mogowan wants to make sure pirate attacks don't ever rise to their former level, as in 2011, Somali pirates had control of 30 vessels and 700 hostages, spurring a Tom Hanks movie about the attacks.
Only in the past few years, EU NAVFOR says, have counter-piracy patrols and ship protection methods like the ones used by CPO Korea put an end to Somali Piracy. But after a two and a half year honeymoon, it looks like Pirates are back, with Mogawan saying:
This attack shows that pirates still have the intent to attack ships for ransom and cause misery to seafarers and their families.
Hopefully we'll have more than just 2.5 years of pirate-free shipping in the Indian Ocean. Because as good as the Tom Hanks movie was, we don't need a sequel.