While Russian manufacturer Zavod imeni Likhachova—more commonly referred to as ZIL—might be best known for the buses and trucks they produce, the company also built the high dollar executive sedans and limos that transported rich and important Russians for decades.
For most of the 20th century, ZIL limos were the way high ranking politicians and very wealthy individuals got around. The very first ZIL limo was introduced in 1936 and the company produced a handful (usually about 25 cars a year) of their high end limos and sedans every year until the end of the century.
Around that time the company's high end car business was dealt a significant blow when Russian officials decided to switch to the Mercedes as their official mode of transport. This might have had something to do with the fact the hand built cars ZIL was producing were, in typical Russian fashion, still based off of a design introduced in the mid 1980s. In 1999 ZIL officially closed their premium car division.
That wasn't the end of the tale of the ZIL limo however. The company reopened their premium car division on a much smaller scale in 2007, repairing older models and producing 5-7 ZIL 41047 limos a year for private collectors. A new hand built ZIL limo weighs 3.5 tons and features a 7.7 liter engine that produces 315 horsepower. The exact price of each limo is negotiated depending on desired options, but the price works out to about $250,000 on average.
Russian car blog Auto.vesti.ru visited the ZIL premium shop and captured these excellent pictures. Although the company is supposedly looking towards a ZIL limo of the future, as you can see they are still handcrafting examples of the 41047. Also spotted during the visit was a completed highly stylized ZIL convertible waiting for a new owner (Only $360,000!) and what has to be our favorite sighting—a heavily armored ZIL in for repair after it was fired upon.
G/O Media may get a commission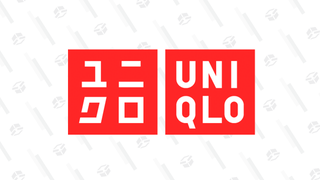 Year-round basics
Uniqlo Summer Sale
[via EnglishRussia]