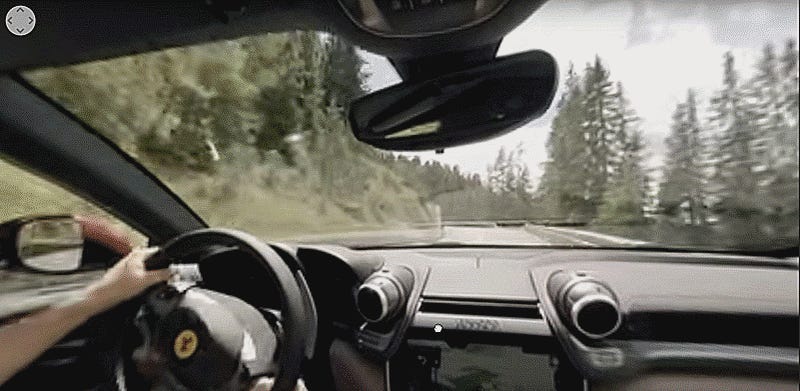 Put yourself in the cockpit of a new Ferrari GTC4Lusso as it plows through the Italian dolomites in this 360 degree video.

Ferrari updated the FF earlier this year to the GTC4Lusso—a 681 horsepower V12 dream with all wheel drive and four wheel steering. And now it has a softer startup exhaust note, because this is the family car and you might wake the children.
Check out the interactive 360 review below from Nino Karotta, which allows you to drool over the gorgeous interior while still taking in the beautiful Italian countryside whizzing by at very, very fast speeds.
Thanks to Nino Karotta for sending in the video!