1st Gear: Takata Settles
One thing we weren't able to grab in yesterday's avalanche of regulatory news about Fiat Chrysler and Volkswagen was that the U.S. Justice Department's criminal investigation into troubled airbag supplier Takata is due to be settled soon, to the tune of $1 billion, payments to victims and suppliers, and more. Via Reuters:
The settlement includes a $25 million criminal fine, $125 million in victim compensation and $850 million to compensate automakers who have suffered losses from massive recalls, the sources said.

The settlement also calls for an independent monitor of the Japanese auto parts manufacturer. It could help Takata win financial backing from an investor to potentially restructure and pay for massive liabilities from the world's biggest auto safety recall.

The company is poised to plead guilty to wire fraud, or providing false test data to U.S. regulators, according to the sources, who were not authorized to discuss the settlement publicly.
Eleven deaths in the U.S. alone have been linked to Takata's defective airbag inflators, which in several cases showered car occupants with shrapnel and killed them in crashes they more than likely should have survived otherwise. Again, between this case and the never-ending deluge of recalls, I will re-state that I'm amazed Takata's still in business at all.
2nd Gear: Indicted VW Exec Faces Possible Life Sentence
The Justice Department is not even remotely fucking around when it comes to Volkswagen. Upon learning the automaker destroyed documents and data related to the diesel cheating, it has indicted six executives so far, including a German national, Oliver Schmidt, who was arrested at a Miami airport this weekend.
And if convicted and given the maximum, he could serve a life sentence. From Reuters (via Automotive News Europe):
The Justice Department also said Schmidt "faces what would be an effective life sentence" if convicted. Schmidt is charged with eleven felony counts, which could be punished by up to 169 years in prison, the government said.
G/O Media may get a commission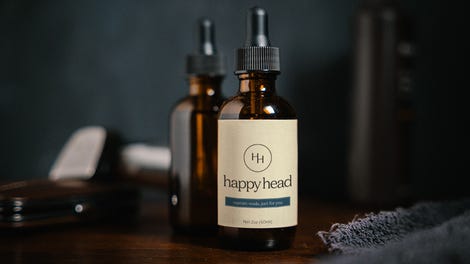 Who knows if he'll get the full conviction, but that's still nuts.
3rd Gear: Probably Stay Out Of America Just In Case
On that note, senior Volkswagen officials have been warned not to travel to the U.S. right now as more indictments are possible and they may get nabbed by authorities the same way Schmidt did. Once more from Reuters:
Schmidt, who is caught up in the "Dieselgate" investigation by the U.S. Department of Justice (DoJ), was ordered to be charged and held without bail on Thursday pending trial.

Under the constitution, German citizens can be extradited only to other European Union countries or to an international court. But leaving Germany at all could pose a risk of being extradited to the United States from a third country.

"Several Volkswagen managers have been advised not to travel to the United States," one legal adviser to Volkswagen said on condition of anonymity because the matter is confidential.
I hear Australia is pretty nice this time of year?
4th Gear: Toyota's Not Expecting Gains From The New Camry
Toyota unveiled the all-new 2018 Camry at the Detroit Auto Show this week, and it's the most exciting Camry ever, which is still like saying you ate the most exciting tuna sandwich ever for lunch.
But even though the Camry is poised to be a strong-seller—it always is, it's the Camry—it comes out a time when crossovers and SUVs dominate the market and the RAV4 is eating into its sales pretty heavily. For that reason, Toyota doesn't really expect any significant Camry growth, reports Wards Autos:
"We did 388,000 last year. Give or take, we're looking at a push," Bob Carter, senior vice president-automotive operations for Toyota Motor Sales U.S.A., tells WardsAuto in an interview at the 2017 North American International Auto Show.

And without a sales increase, the Camry's annual volume also won't rise back above 400,000. "That's not our plan (to hit 400,000 in 2017)," Carter says.

Camry sales fell 9.5% in 2016 to 388,616 units, the first time since 2011 the best-selling car in the U.S. didn't hit 400,000 annual deliveries.

[...] While he doesn't see it pushing Toyota's sales up, Carter does think the new Camry could help stabilize sales of midsize cars.

"I think there's a chance that will happen," he says. "We've seen that before, where segments typically respond to new product. The midsize segment – there really hasn't been much new product there in the last couple years."
Survive, Camry. Just survive. (Or don't, I don't especially care either way.)
5th Gear: Marchionne Questions Timing
Fiat Chrysler boss Sergio Marchionne strongly disputes that his company was "cheating" diesel emission regs the same way Volkswagen was, and our analysis concurs. But he also wonders why this is happening right now, right before a new presidential administration takes over. From The Detroit Free Press:
"I don't want to speculate as to whether this thing has got any sort of political impute, but we find it very, very strange that it would happen the week before this administration changes over," Marchionne said. "There is not a single doubt in our mind that both (the California Air Resources Board) and EPA have changed the way they are looking at these processes."

Marchionne is hoping that the incoming Trump administration won't continue the Obama administration's investigation or won't crack down as aggressively.

FCA has been talking to the EPA about the diesel emission issue for more than a year, and Marchionne said the disagreement over the calibration of the engines is vastly different than the intentional installation of defeat devices the agency found on Volkswagen vehicles in 2015.

"We are having a difference of opinion of whether the calibration met the regulations or did not meet the regulations," Marchionne said. "We find it strange and it's unfortunate that EPA decided to do this this morning in such a public manner."
Or perhaps the EPA and other agencies are trying to get these cases wrapped up before key officials leave and policy decisions are changed when the Trump administration takes over. Either way, at the rate we're going, Trump will have a massive budget surplus entirely from car companies that screwed up.
Reverse: Ernie Kovacs
Neutral: Will We See Fewer Car Company Crackdowns Under Trump?
On the EPA side, almost certainly. And Obama's transportation secretary greatly sharpened the regulatory teeth that NHTSA has. Will Trump's people do the same?