1st Gear: That's A Spicy Meat-A-Ball
Japanese supplier Takata's potentially explosive airbags have been linked to 11 deaths in the U.S. alone and now millions upon millions of vehicle recalls—which aren't even close to being done yet, mainly because these damn airbags were in seemingly everything. On top of that, and all the lawsuits, Takata is also facing a criminal investigation from the U.S. Justice Department.
Like Toyota and General Motors before it, Takata seems poised to pay a fine to end that probe, reports The Wall Street Journal. To the tune of as much as $1 billion.
Takata's lawyers and U.S. Justice Department officials are discussing the prospect of the company pleading guilty to criminal misconduct as part of the settlement, the people said. Resolution of a criminal case could come as soon as January, though the timing could slip, the people said.

Takata is expected to pay a financial penalty in the range of the high hundreds of millions of dollars to at most about $1 billion to settle the case developed by federal prosecutors, the people said. The company, which faces significant financial pressures from an onslaught of recalled air bags, would pay some of the penalty up front and the rest over a number of years, the people said.
Prosecutors are weighing charging Takata with wire fraud after determining the company likely made misleading statements and concealed information about air bags that can explode and spray shrapnel in vehicle cabins, a safety problem linked to 11 deaths and 184 injuries in the U.S., the people said.
Takata is, somehow, still in business as of this writing.
2nd Gear: Toyota's Hybrid Jump In Europe
Thanks to Volkswagen, we may be seeing the end of diesel in passenger cars, starting in the U.S. and increasingly so in Europe as cities like Paris eye banning oil-burners of a certain age. And this year, Toyota saw a big jump in hybrid sales in Europe, a market where those vehicles have long lagged. Here's Bloomberg on what that means for the automaker, as well as for diesel's future in Europe:
In the first full year since Volkswagen's emissions scandal threw the German giant into disarray, Toyota is on track for roughly a 40 percent jump in annual sales of gasoline-electric vehicles in Europe. Hybrids are set to account for more than half of Toyota's deliveries for the region by the end of the decade, according to Karl Schlicht, executive vice president of the carmaker's European division.

Toyota's Europe dilemma was a product mismatch rather than a regulatory crisis. At the beginning of the decade, when demand for its Prius was surging in other markets like the U.S., the model barely attracted buyers in Europe, where more than half of industrywide sales are diesels. After Volkswagen's scandal undermined those powertrains, Toyota's strategic decision to avoid pitting its models directly against diesel vehicles and force its dealers toward hybrids is now yielding results.

[...] UBS analysts in a report this month forecast that diesel will almost disappear by 2025 and be replaced by hybrids and battery-electric vehicles. Athens, Madrid, Mexico City and Paris have pledged to phase out diesel vehicles by 2025 in a bid to curb pollution.

"Diesel is on its way out for cars; we've seen the beginning of the end," Alexander Nix, a Toyota dealer in Germany since 1980, said by phone. "Once we see further restrictions on emissions, it's just going to be too expensive. We've already seen that now."
G/O Media may get a commission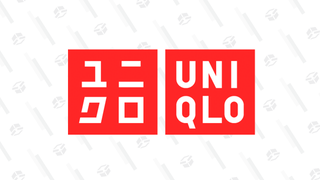 Year-round basics
Uniqlo Summer Sale
The beginning of the end.
3rd Gear: SUVs Dominate Police Fleets Now Too
The crossover and SUV boom isn't just for civilian vehicles. They're increasingly dominating non-city police fleets too, reports Automotive News. More safety and more capability to carry gear and perps, plus, some of them are pretty quick these days.
Sedans likely will remain the vehicle of choice for patrolling built-up urban areas, but for suburbs and rural areas, SUVs are becoming the norm.

"We're all dealing with the same issue, and that is the vehicles are getting smaller, yet there's still demand for more gadgets and equipment put into those cars," Julie Furlotte, the Royal Canadian Mounted Police's national mobile assets manager, said in an interview. "It's always a bit of a tradeoff and a challenge to make it all fit."

The RCMP operates a formidable law enforcement fleet. It buys between 1,800 and 2,000 vehicles a year; its current fleet has 1,200-1,300 police-package sedans and 1,600 utility vehicles. Officers, like civilian drivers, like the bigger vehicles' higher-up seating position and ease of entry and exit.
4th Gear: VW Lets You Pay By Phone
Volkswagen just bought an app that lets you pay for parking using your smartphone. Why is that useful for VW? Because it sets them up to do phone-based mobility services, like ride-hailing, down the line. Via Bloomberg:
The purchase of Vancouver-based PayByPhone, which processed more than $250 million in transactions this year, will turn the German company's Volkswagen Financial Services unit into the leader in mobile payments for parking, the automaker said Wednesday in a statement. The companies aren't disclosing the cost of the acquisition.

Volkswagen set up a ride-hailing and car-sharing division named Moia this month, giving it the same status as the company's vehicle brands such as Audi or Porsche, with the aim of eventually generating billions of euros in revenue from the unit. The move is part of CEO Matthias Mueller's response to industrywide technology developments such as mobility services, automated driving and electric powering systems, as Volkswagen emerges from its diesel-emissions cheating scandal.
5th Gear: You Have My Permission To Slack Off Too
A quick announcement: you may have noticed this already, but much of your hardworking Jalopnik staff is off this week as we wind down 2016. We're running on half our cylinders at the moment but will resume regular service next week.
Besides, most Jalopnik readers are wasting time at work anyway. Why are you reading this? Take some time off, it's almost New Year's. Everyone should be checked out at this point.

Reverse: Slater
Neutral: Will Hybrids And Electrics Kill Diesel Eventually?
I think so, but the American perspective is a different one than much of the rest of the world's car market. If it does, when?