Last year Jaguar introduced a concept called the Project 7 at the Goodwood Hill Climb. It was basically a D-Type homage in an F-Type frock. Of course, it was just a concept. Jaguar wouldn't ever build something like that. Or would they? Because holy shit this looks like a production version. (UPDATE: It's real!!)
This car, that we saw on Bold Ride, clearly show a Project 7-esque F-Type with more production elements. The wheels, ride height, and chopped windshield are gone from the concept, but the glorious helmet hump behind the driver's seat remains. Power for the Project 7 concept was the 550 horsepower engine you'd find in the F-Type R Coupe, and it seems like that same sort of power would transfer over here.
Or maybe even more power, like what we've heard rumored for the F-Type RS that you know is happening soon.
Color is more a sea blue than the Ecurie Ecosse Blue of the concept car, and still looks great. What isn't clear is if it's a track day special, a road legal track car, or a sportier F-Type with a glorious hump behind the head. Whatever it is, we need it.
Rumor has it the car will debut officially soon ahead of the Goodwood Hill Climb this weekend. Cannot wait.
G/O Media may get a commission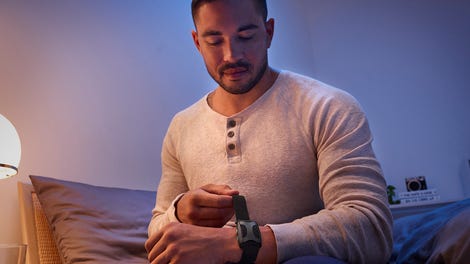 Update: The Project 7 production car has 567 horsepower and is limited to just 250 units. Price should be pretty far north of $100,000. Unlike the concept, it has two seats, a trunk, a roof (which apparently is still kind of wonky), and no sunglasses on the cat in the front. Still, who cares. Jag is making this a reality. That's cool.
It will debut at the Goodwood Festival of Speed this weekend.