While the 300 horsepower Kawasaki H2R was great for headlines and internet buzz, the Suzuki Recursion Concept is the forced induction bike we want to ride. This month, that dream got one step closer to becoming a reality.
The Suzuki Recursion Concept was released at the Tokyo Motor Show in 2013. It's powered by a turbocharged 588 cc parallel twin, which makes 100 horsepower at 8,000 rpm and 74 foot-pounds of torque at 4,500 rpm. For reference their 600 cc supersport, the Suzuki GSX-R600, makes 103 horsepower at 13,550 rpm and 43.6 foot-pounds of torque at 11,140 rpm. For those of you keeping score at home -that's the torque of a liter-bike, spread over a rev range two/three times larger, shoved into a middleweight frame.

This past March, Suzuki filed patent applications with drawings of the bike which included things like a headlight that had been revised to make room for the air intake. As Motorcycle.com reported:
The earlier patent focused on the designs for the intercooler while the second delves more into the positioning of the turbocharger to optimize pipe routing to reduce weight while contributing to a lower center of gravity. With the turbo located below the radiator and behind the front wheel, the patent calls for a protective covering (hence the added bodywork in the drawings.) The airbox is located below the engine, reducing the length of piping required to reach the turbo while also lowering the center of gravity.
G/O Media may get a commission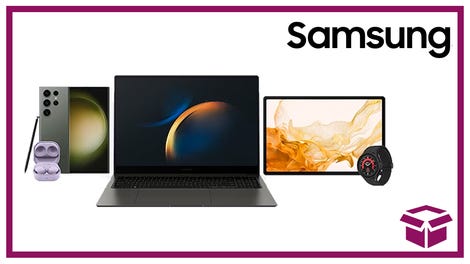 24 hour deals
Discover Samsung - Daily Deal
This lead many to believe Suzuki may actually be working on bringing the Recursion to production, because why else would they care about re-designing the thing to actually be a viable product? Concepts bikes don't need to be refined.
While not the most credible of sources, Japanese magazine Young Machine put what they claimed were pictures of a production version of the Recursion on their cover earlier this year, as reported here by autoevolution.
Now, Visordown is reporting that Suzuki have trademarked the "Recursion" name, adding more fuel to the rumors that we might actually see a production version.
Will we see a production model the Recursion at EICMA or the Tokyo Motor Show this year? I honestly have no clue but for some reason I just don't think Suzuki is that close yet. However, this is the prediction I hope I'm wrong about most, as something like this would actually be incredible to ride instead of a halo product that's benefits can't actually be enjoyed by 99% of riders.
If Suzuki doesn't release this thing by the following year though, they're really blowing it.