Riding a motorcycle is about minimalism. It's a return to the roots of motoring, where it's just the rider and the road and nothing can come between them. Modern cars continue to get more disconnected and numb feeling, isolating the driver from the world. Motorcycles, certain ones, chase an ideal of simplicity and utilitarianism. Suzuki's Van Van is back to basics at its finest.
The Van Van isn't exactly a retro throwback design, like many manufacturers are building right now. It's a bike that can be traced back as far back as the early 1970s. It's got nostalgia in spades because it remembers how things used to be. With a huge rear tire with tons of sidewall on a 14" wheel, the Van Van has forgiving handling at safe and sane speeds.

While those tires are semi-knobby, and the Van Van can can go off road, it's not exactly ideal for an overlanding adventure (as you'll see in the video below) and it's more built for slow around-town riding. It's a great choice for first time riders because you probably shouldn't be highway riding until you've gained some experience on two wheels anyway. The Van Van is just a bit too slow to properly highway ride.
G/O Media may get a commission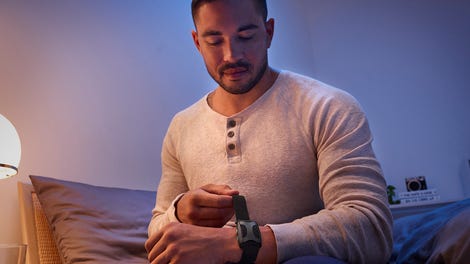 With electric start, and EFI, this bike is perfect for newbies, as it is simple to start and simple to ride. The Van Van only 282 pounds, meaning it's not too difficult to muscle around. The seat height is just 30 inches, giving it a relatively easy to ride stance for medium height riders. And it's a big old fat seat for comfy rides.

Consider, for your first ride, a 200cc thumper from Suzuki, because every single review of the bike since its introduction has included the word 'fun', and that's what motorcycle riding should be about. The bike's price of $4600 is on the high end of entry level. But that puts it just a chunk above similar-fun modern styled bikes like Honda's Grom or Kawasaki's Z125, and it'll look less goofy for full framed riders.
If you're looking for a nice retro-styled early career motorcycle, the Van Van can't really be beat. It's enough bike to get you to your destination without getting you into trouble. It's unlikely you'll ever feel like you have more bike than talent, which is a serious concern with modern sport bikes. Get out and enjoy the Van Van, man.