Earlier this week, law enforcement officials in the Houston area put out a call to the public seeking help identifying a pickup truck and its driver sought in the fatal shooting of a 7-year-old girl. The girl, second grader Jazmine Barnes, was killed when the gunman opened fire on her family's vehicle near a Walmart last Sunday. Now sheriff's deputies have arrested and charged at least one man they believe to be responsible for the killing—but in a bizarre twist, the arrest has nothing to do with that red truck or the man in the sketch they had been seeking.

To recap: Barnes' family was leaving a Walmart in East Harris County last Sunday when another motorist opened fire on their vehicle, killing Barnes and injuring her mother. Sheriff's officials said the suspect was driving a red truck, and put out a grainy surveillance camera photo of the one they were seeking.
As we've done in the past, we at Jalopnik turned to our community of readers for help ID-ing the truck. The suspect was initially described as in his 40s and apparently white, leading to fears that the killing had been racially motivated (something that, unfortunately, is far from unheard of in East Texas.)
The case garnered national attention as such, and activist and writer Shaun King worked to offer a sizable reward to find the killer. And Houston Texans wide receiver DeAndre Hopkins dedicated this week's game to Barnes, donating his playoff check to cover her funeral costs.
G/O Media may get a commission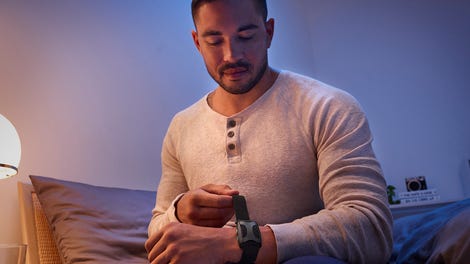 Yet on Saturday authorities announced they had arrested Eric Black Jr., 20, after a traffic stop and later charged him with capital murder, the Houston Chronicle and other outlets report. Black has admitted to his role in the shooting, the sheriff's office said.
Black was described as the "getaway driver", and Larry Woodruffe—who was also in custody Saturday on a drug charge—is believed to be the shooter, said a lawyer for Barnes' family told the New York Times. The pair were reportedly in a rented Kia.
What about the red pickup truck everyone had been seeking? According to that lawyer, Lee Merritt, and the Harris County sheriff, that driver may have been a scared bystander just fleeing the scene of the shooting. Several witnesses, including a member of Barnes' family, ID'd the truck and gave a description to police, leading to the sketch and the surveillance photo's release.

As for the shooting itself, that apparently was also a case of mistaken identity. The sheriff's department believes the alleged killers were actually targeting someone else, and that Barnes and her family were innocent victims here.


From the Chronicle:

Woodruffe allegedly opened fire out the window as the pair drove by, Black told authorities.

They didn't realize they'd targeted the wrong people until they saw it on the news, prosecutors said in court Sunday. The two men returned the rental car and picked up a different one - the vehicle Black was driving when deputies picked him up Saturday.

After his confession, Black identified the alleged shooter from a booking photo, and told investigators where to find the murder weapon - a 9mm pistol - at his house.
Both the red truck and its driver were never identified.
It's a very unexpected ending to the case, but makes it no less tragic. It also shows that situations like this one are fluid and can change easily, and that eyewitness accounts aren't often as reliable as we'd like. (Infamously, a similar case of mistaken identity happened after the Boston Marathon bombing.)
If nothing else, the man who has admitted responsibility for this horrible act will face justice. As ever I'm thankful to this community of readers for stepping up to try and help ID that truck, even if the information everyone was working off of wasn't right.